About Debi
Find out who you are and be her.
There is no peace like the peace derived from living according to one's inner voice. The self-love and acceptance that comes from stillness.
One of the gifts of aging is a vast, eclectic collection of life experiences, bathed in reflection. I love sharing my stories, and hopefully, they uplift in some way.
Our uniqueness is a gift to be shared with the Universe. We're not designed to be like anyone else.
May my guide forever be happy vs. unhappy rather than right vs. wrong. Think the 1970's slogan, "If it feels good, do it."
We are meant to be happy. Humans are good. Kindness is important. Life can be fun.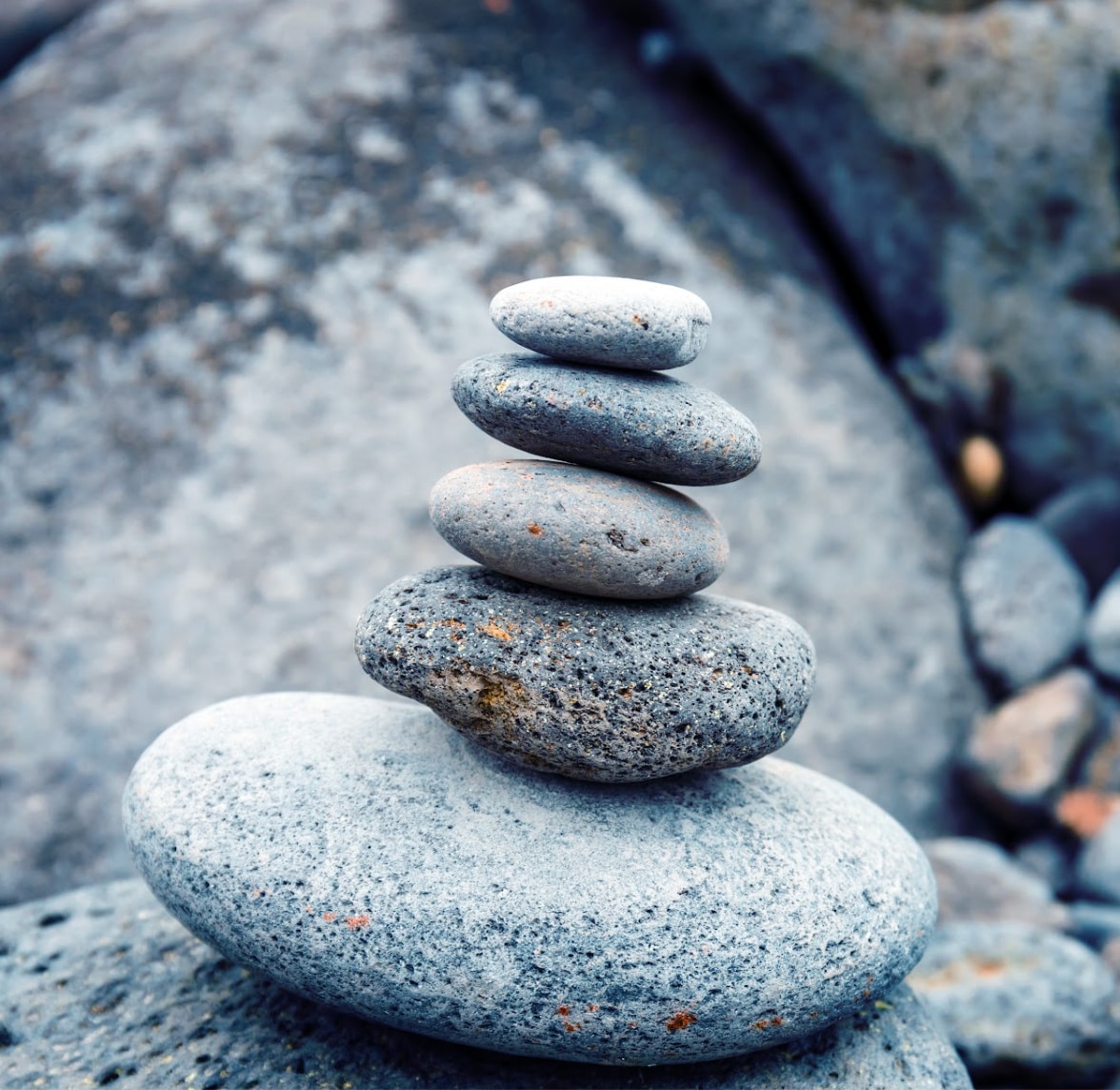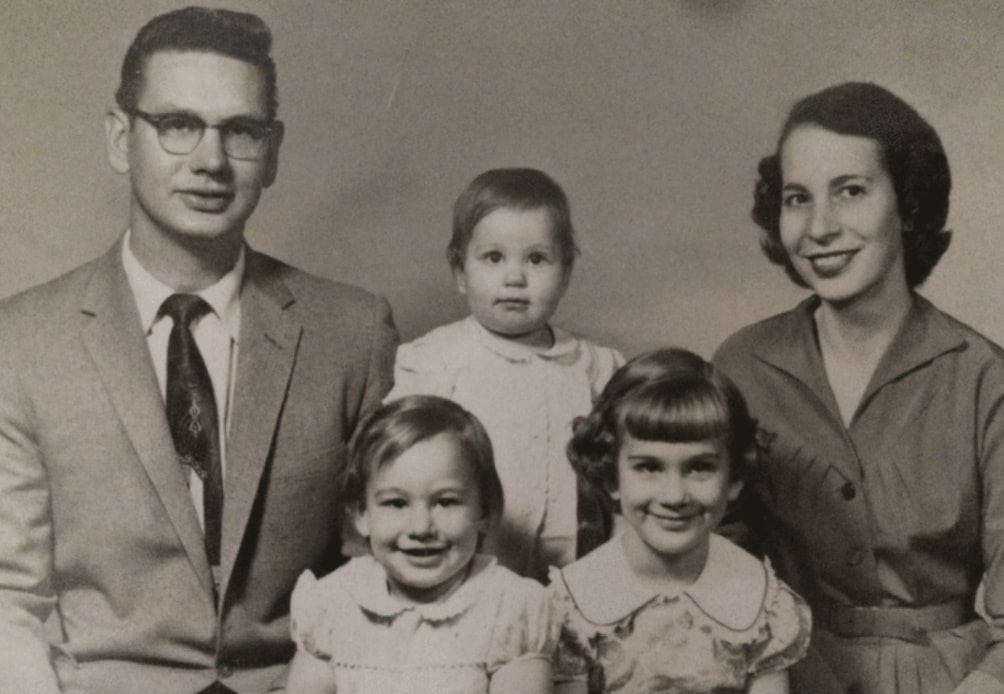 The youngest of three girls, I was raised in a three-bedroom, one-bathroom, drafty Indiana parsonage with lots of love and religion by my June Clever mom and preacher dad. An honest look back at my childhood and its effects on Adult Me is a gift. Always seeking to become wiser.
This was my Plan A. I was married to a nice guy, an optometrist, my co-protagonist in the American Dream. I was teaching English in the high school from which I graduated and shuffling two wonderful kids to tennis lessons.
We were nailing it—life in the suburbs. But then at age forty-five, in my twenty-first year of marriage, without a single hint from the Universe, I became a widow. November 10th, 2001, life as I knew it was over.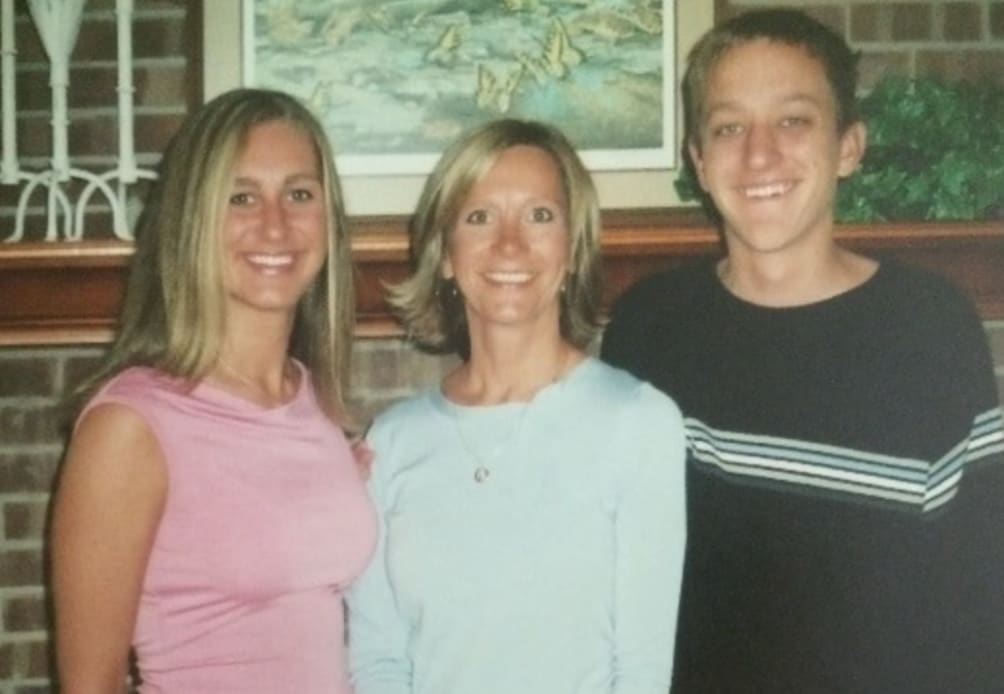 I claimed the opportunity to pause and reflect. Reinvent myself. Prove determination. Connect with my essence. Grow. Develop a new happiness and a bit more gumption. Together, my kids and I created a Plan B.
Eventually, our new life included additions to our family.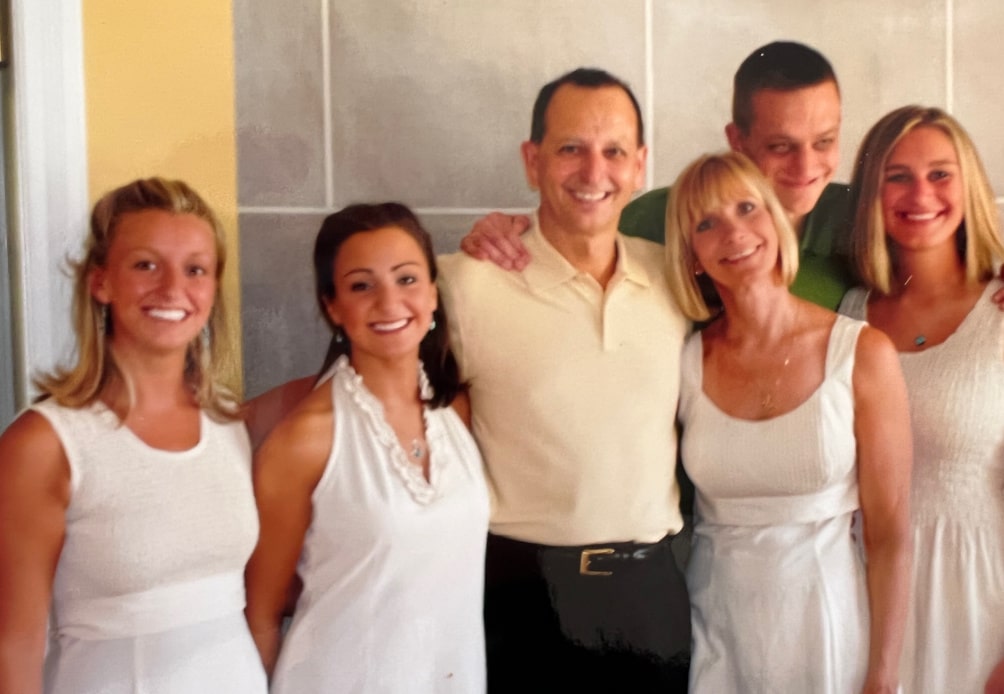 This picture was taken the day I married BF in 2006, the same year our two oldest graduated from college and our two youngest graduated from high school. It was happily ever after for us until 2008, when I was diagnosed with breast cancer.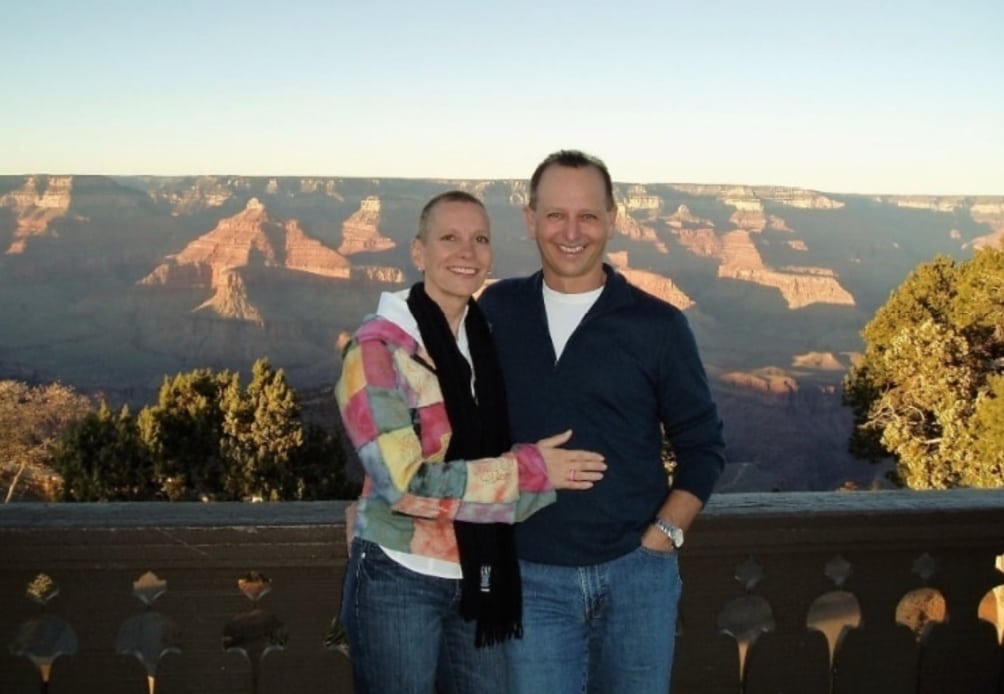 I retreated; spent six months healing.
I paired with a talented team of doctors, determined to rest and heal my body, and enjoyed the amazing support of my friends and family.
Between chemo treatments, I lost my hair at the Grand Canyon. 
More self-reflection. Learned about blogging on CaringBridge.com.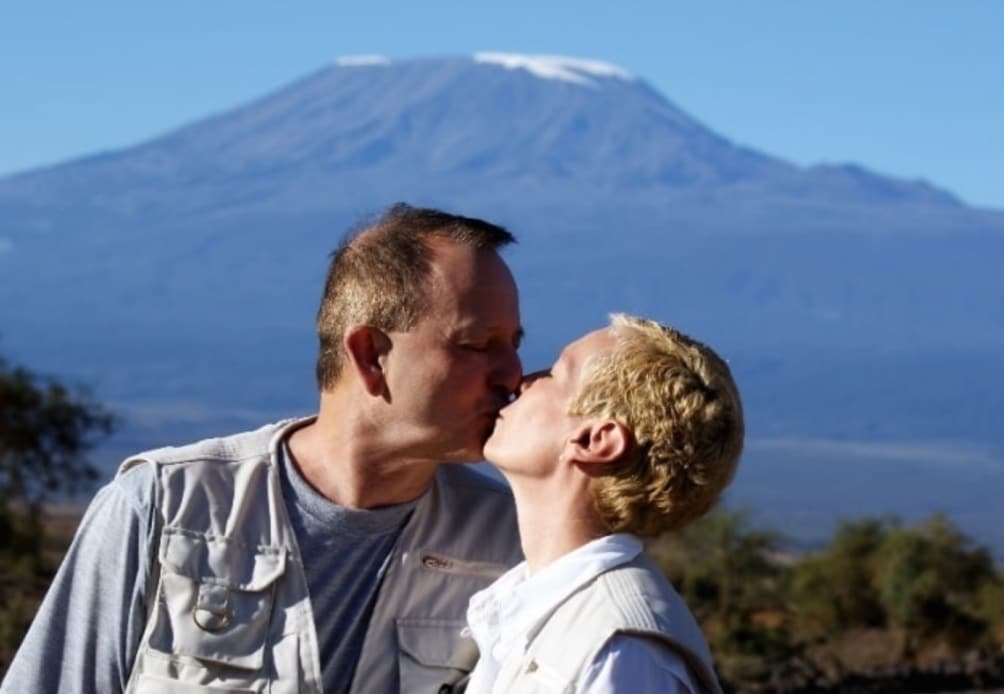 When my final treatment was over, spring of 2009, we celebrated by spending every cent of the payout from my cancer insurance policy on an African safari in Kenya and Tanzania.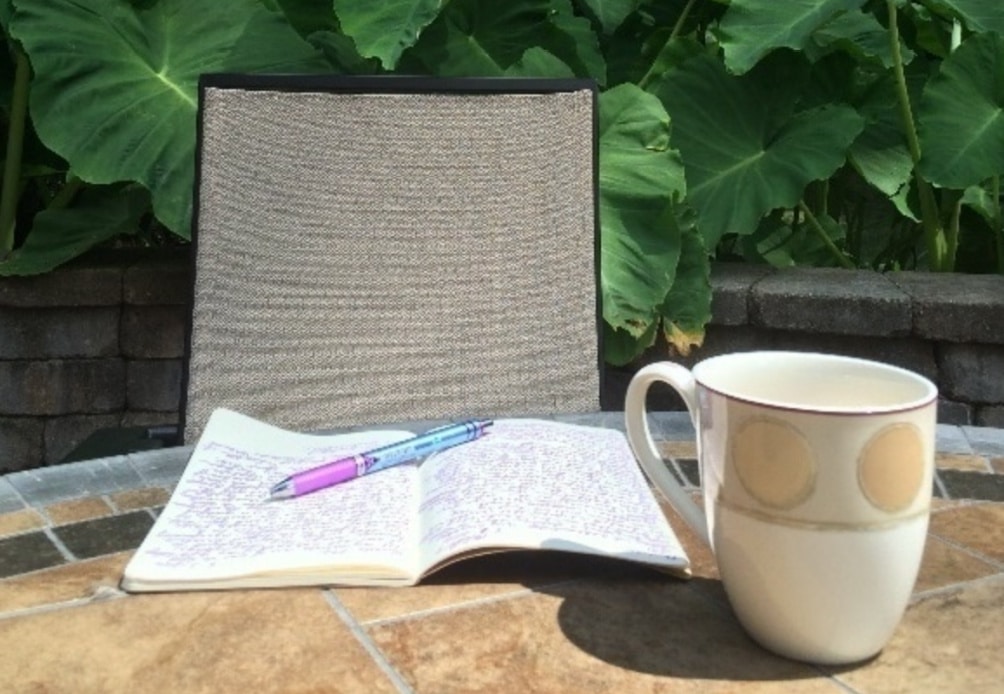 In 2013, I finished my master's degree in English, studying one summer in Athens, Greece. A huge confidence booster for me, I quit my job as a high school English teacher to pursue my dream of becoming a real writer.