I was waiting in the exam room at my doctor's office. I had studied the large photograph of purple lilies and the overhead lighting. My attention, once again, returned to the laminated chart tucked into the clear, silicone slot attached to the wall.
When I set these blogs to post, I sometimes wonder what the situation will be by the time it's read. Will there be a new cause for pain? Will we have good news? Perhaps a welcome distraction? And where will my precious readers be in their lives when they stumble across my musings?
How Would You Rate Your Pain?
Take now, for instance. In spite of the state of our world, are you able to enjoy your garden and summer vacation and family, checking in at a 1 or 2? Do you cycle up and down the scale throughout the week? Or have you recently suffered a tragedy and can't make it down to a 4? Maybe you or someone you love is in the physical pain for which this chart was created, and it hijacks your attention. 
Week before last, my pain level was high. I couldn't get beyond the images of the Uvalde children. The loss. The pain. I couldn't stop thinking about the parents and grandparents and an entire community of "survivors" who will hover at the 10-mark for a very long time.
I was angry because I believe there are reasonable measures that can be taken to help and those who can, just won't. I was feeling hopeless and gaslighted.
"Nana, will you play with me?"
And then Lily and her parents came to visit for a week. There was no time for anger or watching the news or even reading much on my phone. Reprieve.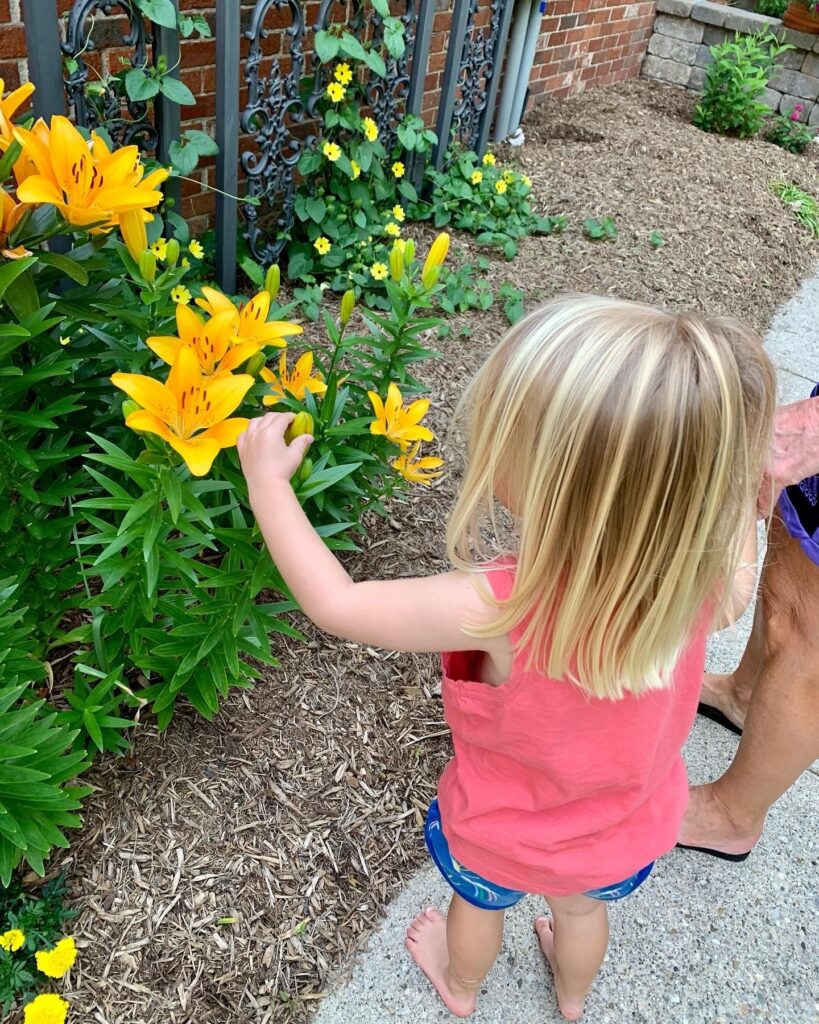 At the end of each meal, once Lily has been excused, she circles the table eyeing plates to see which adult is almost finished with their meal. Who might be the closest to being available to play? She learned long ago, I'm an easy target. She'll sidle up, check my plate, tug on my hand, and ask with so much sweetness, "Nana, will you play with me?" Oh! That I could give you the gift of the way I feel when she does that.
I pray for a reprieve for all humans everywhere who are in pain. Be it physical, emotional, or psychological. May they have a Lily in their lives who will tug on their hand and ask them to play. May they have a reprieve.
And I pray for those who have power; may they use it for the good of humanity.