It was a rainy Wednesday morning in Arizona. I spent the 7:00-8:00 hour hoping it would stop at a sprinkle so I could play pickleball, but then feeling slightly relieved when the downpour started. I needed to regroup. It was a cup of Nettle tea, writing and reflecting, laundry kind of morning.
Having BF and Becky with me over the weekend made me happy. How cool was it that she happened to have a work conference in this area the weekend her dad passed back through. Sometimes life just works.
After a week on the road, he welcomed the opportunity to spend the night at our temporary AZ home with Becky and me. To leave with his duffle bags full of clean clothes and camping gear reorganized.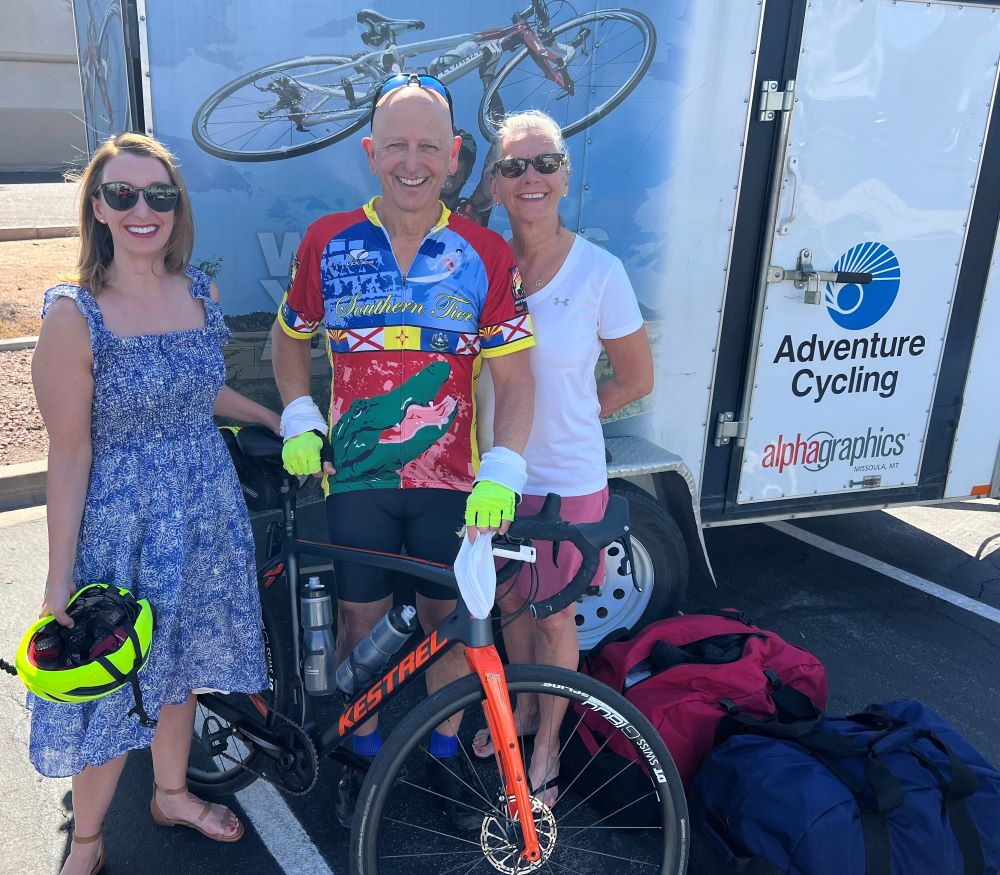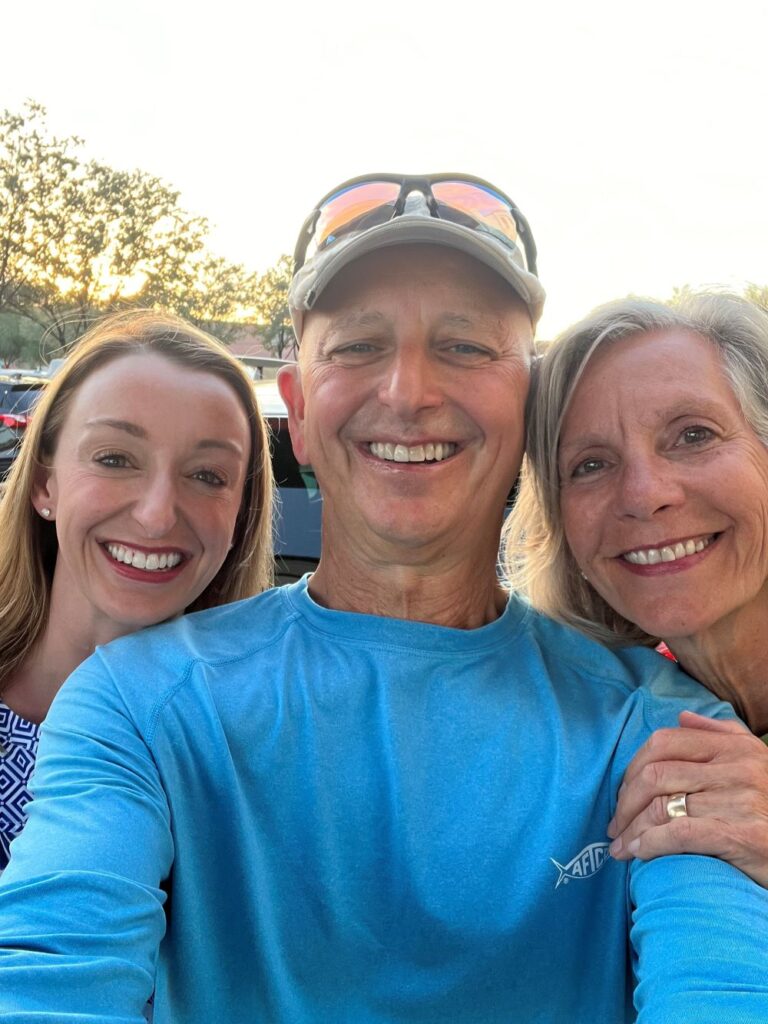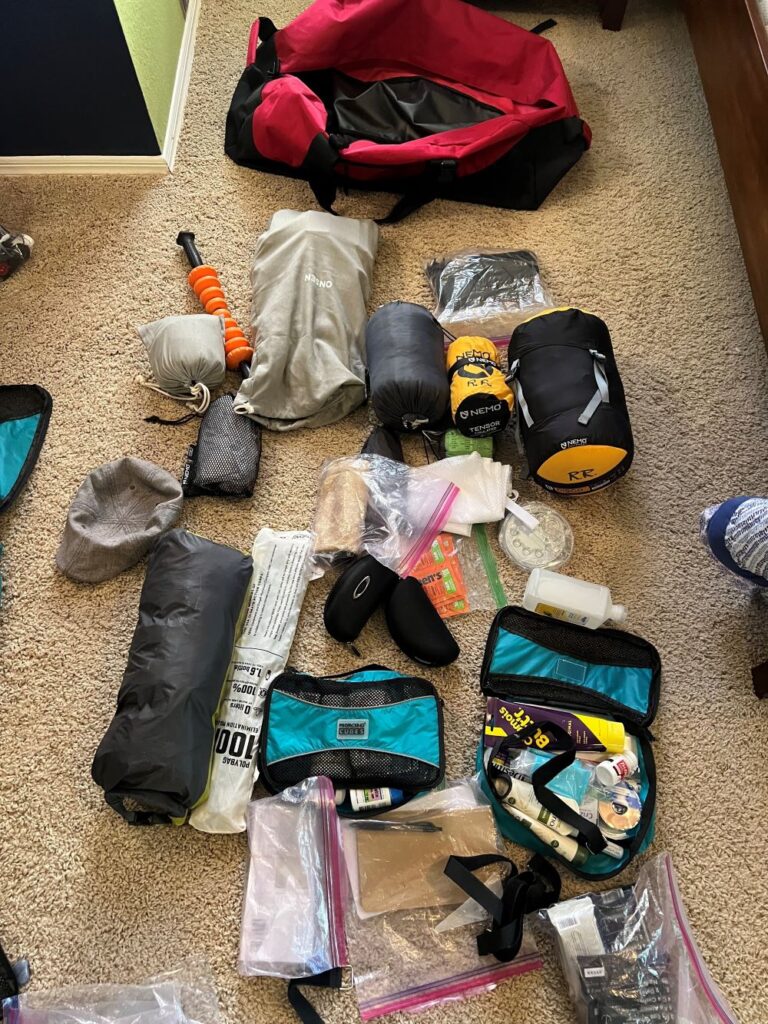 Saying goodbye to him Monday evening was sad. I had that Sunday feeling. Not sure when or if I'll see him again before St. Augustine on May 2nd, but he looks and sounds great and his enthusiasm for the adventure overshadowed the pit in my stomach.
Rainy Day Inventory
I think of this adventure in milestones, and the milestones are half over.
Thanksgiving in Denver
Phoenix by December 1
Holidays in Phoenix
Denver Kid visit
Move from Casida to house, Feb 1
Chicago kid visit
Neighbors from Greenwood arrive
Trip to San Diego for BF's send-off
Indiana kid visit
BF rides from San Diego to Phoenix and stops for an overnight
BF takes off from Mesa to complete his ride.
Much of the above did not go exactly as we had planned, but it went by quickly. Scarily so. So quickly that I likely have forgotten a major event or two.
I'm thinking today how little time I have left here. How few kid Fridays and sleepovers and special outings I have time for. As of Sunday, March 19th, 2023, when this posts:
BF will have ridden15 of his 59-day trek.
Colarado kid will return in 4 days
We will celebrate Adi's 5th birthday in 5 days.
My sister, Karen, will arrive in 17 days.
In 22 days, Karen and I will head east to St. Augustine, FL
I'll have two weeks at the beach before BF arrives
BF and I will spend two more weeks at the beach
May 15, we'll start to mosey back to Indiana.
Life goes fast. When I think of saying goodbye to Adi and Benjamin, tears pop. Each morning I hire Angles to ride with BF and his group, then I visualize meeting him by the Atlantic, safe and sound, and having accomplished a major goal, tears pop.
When I think of the brevity of life and how much I still want to accomplish, I have an "Oh Shit!" moment.
Time Flies When You're Having Fun
As BF retires and we claim freedom to be, and travel, and continue to learn and grow together. I plan to have fun. and I know the time will fly. And I plan to take rainy Wednesdays to write, reflect, and appreciate it all. And make reservations.