Last Saturday, Michael and I took Adi to their local library. We were playing in the kid's section when a nice lady from the Deer Valley Family Resource Center invited us to join their group in the activities room. Two high school students, future teachers, helped Adi make a snowflake from pipe cleaners and beads.
They gave us a calendar of events for January and invited us to sign up for a raffle, the prize being a bundle of Scholastic books. Adi won.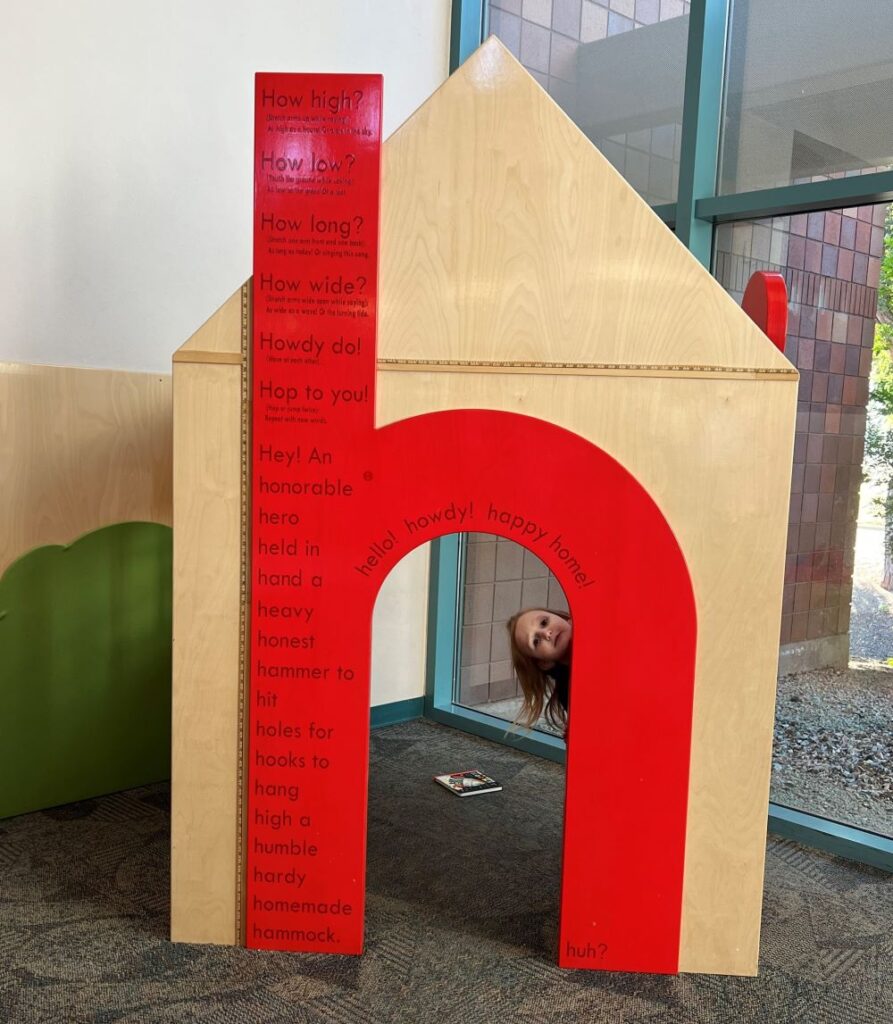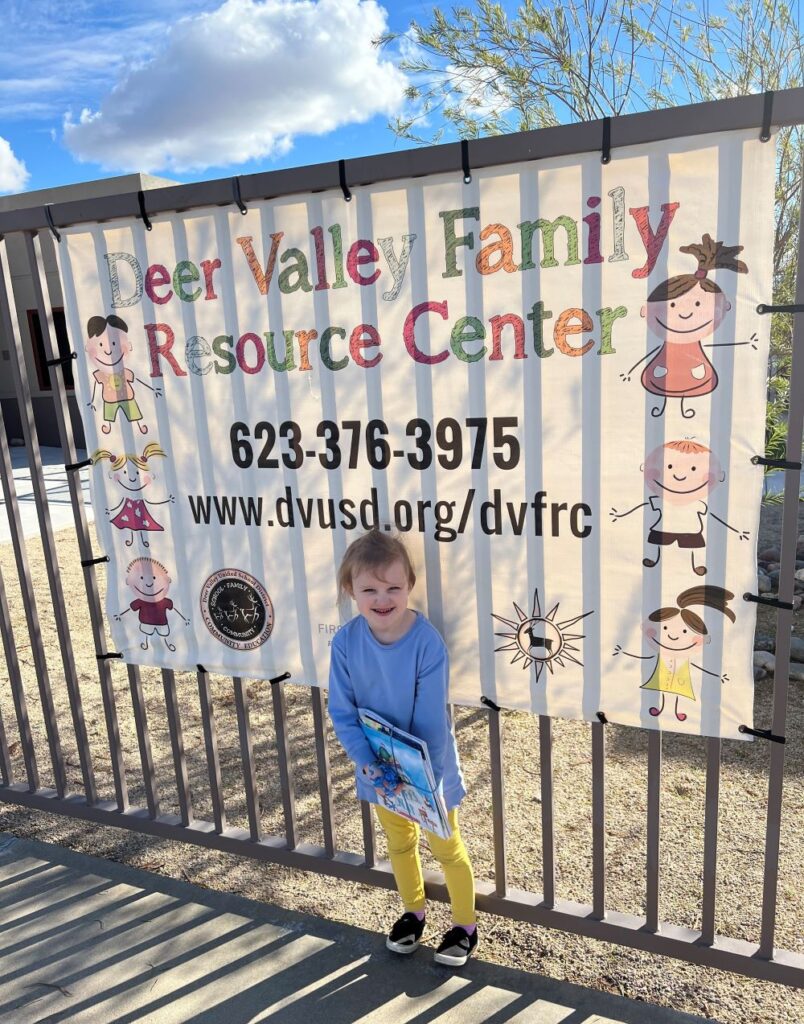 This got me thinking about libraries and the people and programs one can encounter there. What a resource. What a gift. And it's all free. I'd also like to mention how happy I am that Foothills Library is high on my son's rotation of outings with his kids. Right up there with Home Depot and Costco.
Sweet Memories
My first memory of a library was The Bookmobile that visited Center Grove Schools when I was in grade school. Huge event! First, we got to walk outside in the parking lot carrying our little laminated library cards and walk through the vehicle lined with bookshelves, selecting a book to take home with us. These were not ordinary books, but shiny ones.
In retrospect, I loved any activity that got me out of my chair and was out of the ordinary. There was nothing ordinary about a bus, or maybe it was a van, outfitted with makeshift bookshelves full of books covered with shiny, transparent dust jackets!
Another fond memory I have is in, maybe sixth grade, when my friend and I were allowed the privilege of being library aids instead of sitting through study hall. Again, this got me out of my seat and provided adventure. We learned the Dewey Decimal system and reshelved books. We ran errands for the librarian. We stamped due dates in the backs of books for other students checking out books. We helped ourselves to the hall pass and went to the restroom whenever we wanted. We snuck snacks out of our lunch boxes. Oh, the power!
And there's the story hours with my own toddlers at Greenwood Public Library decades ago.
Shhhhhhhh!
This is not to say, however, that I don't have many shame-filled memories of interactions with librarians. Shushes and stern looks from across the room. Lost materials. Late fees.
Recently, I was shocked when I called my library, concerned I was needing a few extra days beyond the due date to finish a borrowed book. They said, "Oh, no need to worry, we automatically renewed that for you."
What? When did this happen?
Librarians are Curious Folk
My forays into the world of higher education taught me what a valuable resource librarians could be. Before the days of Google Search, frustrated about not finding a research article or remembering an author's name, I could go to a librarian and she/he would find excitement in the search.
Each time I visit a library, I wonder why I don't go more often. I never cease to be impressed by the programs and materials offered.
Did You Know Libraries . . .
Maintain sets of books for book clubs?
Provide all sorts of awards and incentives to encourage reading and curiosity in children? And Adults?
Have a wide array of board games and audio materials to loan?
Tutor, teach, instruct almost anything and everything?
Help folks apply for jobs and college scholarships and fill out tax forms?
Can find just about anything?
Still maintain databases for research?
Have branched out way beyond kid's story hour, arranging play areas that foster all sorts of creative play?
Are a great place to sit and read a magazine or a newspaper? Meet with a friend? Join a book club? Do artsy stuff? Investigate a new hobby? Or just enjoy some calm?
Host book talks and readings by authors?
Are full of people who love to help? Even with passwords and cantankerous laptops.
Just an Observation
My observation is, gone are the days of the shushing Librarian who lay in wait to collect a late fee. Contemporary libraries serve communities with programs to expand curiosity, kindness, and sharing.
It was the library who provided passwords for free internet in their parking lot when we all locked down for COVID. And it is libraries that celebrate other cultures, and travel, and ways of life, perhaps helping to break down barriers that separate us as a society.
I guess I just want to say, I think libraries and librarians are way cool and are a resource I hope to remember to use more in the future.