Picture the scene in a movie where the protagonist is walking through a park and, out of nowhere, a strong gust of wind whirls through her pathway. Leaves and debris tumble. She looks up. Something is revealed. An epiphany arises. A shift is indicated.
*****
I wrote last week about my period of adjustment here. Couldn't find anything. Felt untethered. Searching for the familiar.
Things Got Worse
I arrived here knowing that our current housing would only be available for only two of the four months I'd be here. I'd been working with a realtor for months. Chasing leads, hounding homeowners, and begging for help. A few weeks back, I decided to shelve the problem until we got here. Surely, something would open up.
Well, we got here. We immediately began to put out feelers with everyone we came in contact with. Everyone. We searched the listings in the administrative offices of our community. We reached out to realtors. We made lists. We called. And called. And called. Our neighbors took us on as a project asking anyone who knew anyone who might know someone with an open rental.
There is Just Nothing Out There Right Now
I thought I might scream if I heard the Phoenix-area housing refrain one more time. How things were really tight this year. How many folks had sold their rentals during the price hike of 2022, grosely depleting the pool. How the Superbowl and some big golf tournament are here in February. And then Spring training and . . .
I'd visit Airbnb and VRBO one more time, find a listing, inquire, and receive a response: Congratulations! This property is available for the dates you requested. The fee for your stay will be $84,763. Book Now?
Seriously, the first few times this happened, I thought there had been a mistake. I emailed and they responded asking me if I was aware the Super Bowl was in town and how things were really tight and . . .
Hope Was Right Down The Street
But then something did open up. Three doors down. A neighbor stood at our front door with a card in his hand. Call this number. Renter is moving out right now. I peeked out and saw the moving truck in the driveway. Another neighbor left a note with the same number on our back patio. This was it!
I called. No answer. Left message. Called the next day. No answer. Left message. I called again. By this point, I had bonded with the renter, who agreed it made perfect sense to move us right in. She showed us around the place. I was already visualizing us carting our stuff down the street. How handy.
That night I didn't sleep well. Awakened feeling something wasn't right. Sure enough, the owner had "a list." The third person on that list would be moving into our place come January. I felt rejected. Disappointed just doesn't cover it. We were sure to be homeless.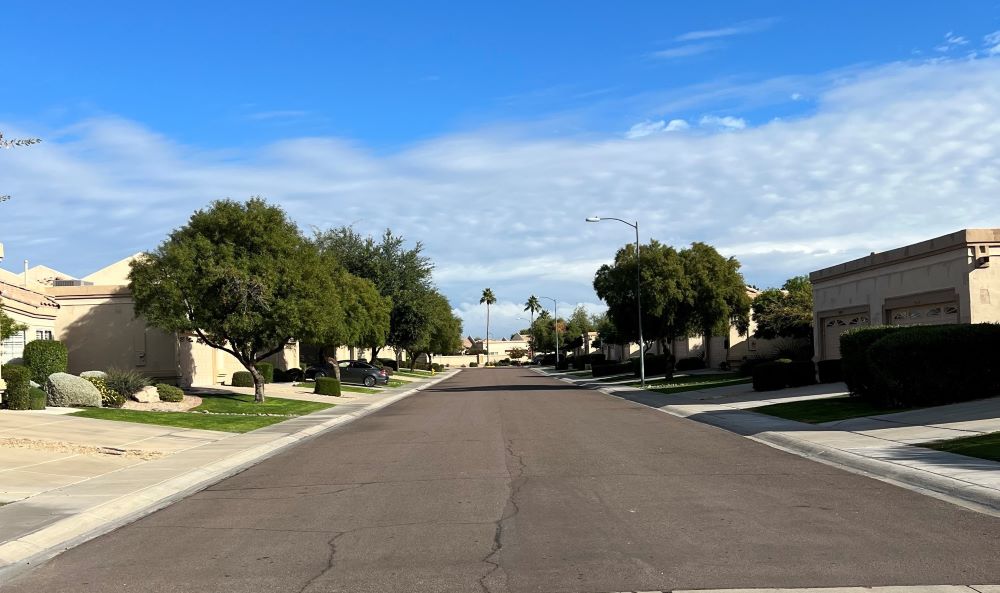 To overshadow the scene, we had two days of rain and Indiana gray. We played pickleball one afternoon and I stunk up the place. Daughter Jessica was riding the downward spiral with me in her own life. I was settling into a pattern of waking up between 1:00 and 3:00, tossing and turning for hours. I used my awake time to visit dark rabbit holes, ruminating on everything that had ever gone wrong in my life, just knowing they were all about to happen again, here.
Maggie Calls
One night during the wake and sleep cycle, my mom visited. We were close, facing each other, and her voice was clear and real when she said, "Everything is going to be okay."
I wish I would have paid more attention to her words, taken them to heart. Spent more time appreciating her visit and resting in her affirmation. But I had real things to worry about and forgot about it.
And Here We Are
Turns out everything is going to be okay. I'm 99% sure I found us a place–just a few hours ago. Just a few blocks from here. The kind owner responded to my plea on our community Facebook Page. Their seasonal renter had to cancel and their house will open up at the perfect time for us. We're going to look at it soon.
BF found us a pickleball teacher/coach. Raphael Wornock won. Jessica called this morning, and she too, was experiencing a sudden change in the wind. I heard it in her voice when she greeted me. I got a text from the owner of the condo we're currently in and he offered it to us for the entire season next year if we want it. I drove to Michael's by myself this morning and didn't get lost.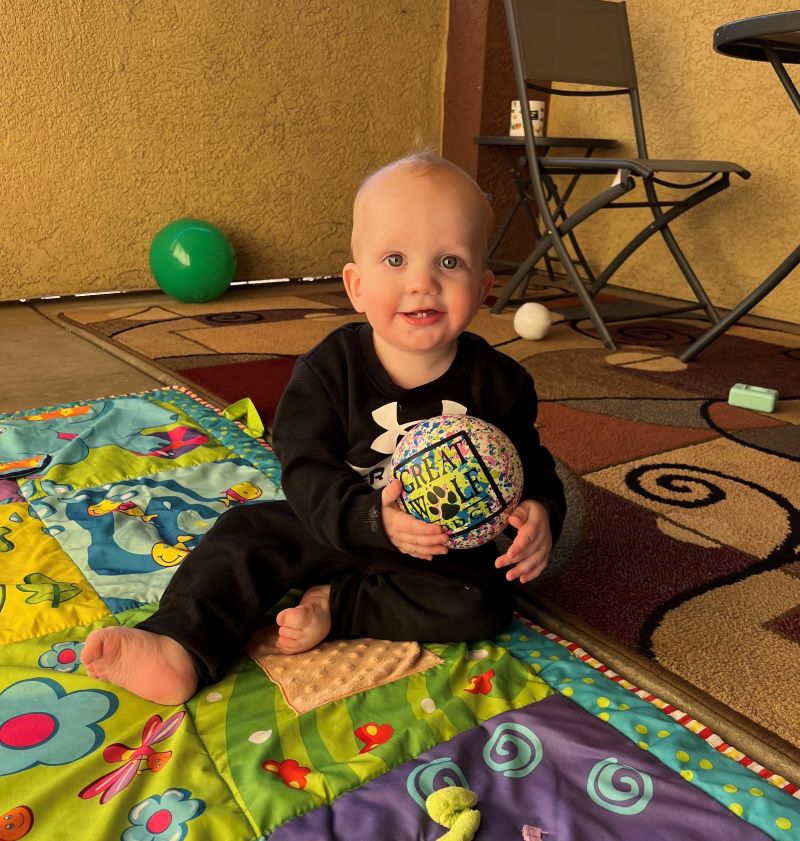 And, I bet you can't guess who Jessica dreamed about last night?
When will I ever learn to relax and leave it to the wind shifts and Angels?