By the time you read this, I'll be in San Diego, CA where I plan to photograph BF dipping the back tire of his bicycle into the Pacific Ocean before heading across the Southern Tier route of the United States with Adventure Cycling. It's a dream adventure for him and it's been on our radar for years.
Preparation
The training, planning, talking about, and buying stuff for this trek has been a major focus for months, and I'm having that weird feeling you get when this far-away thing is finally here. The preparation has been a fun, bonding, educational, and at times an all-consuming, expensive, test in patience for us. Our kids have supported BF with REI gift cards, a playlist, and encouragement along the way. The grands are excited too; U.S. maps ready to follow Papa's journey.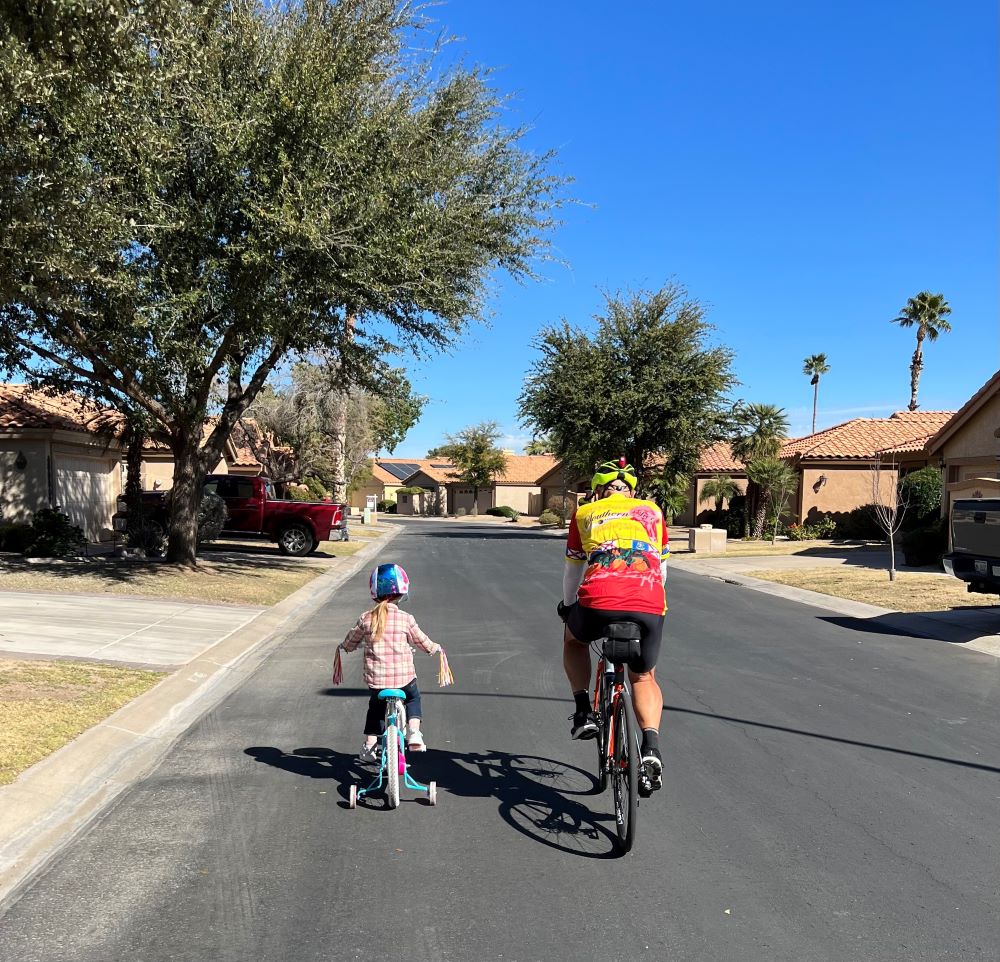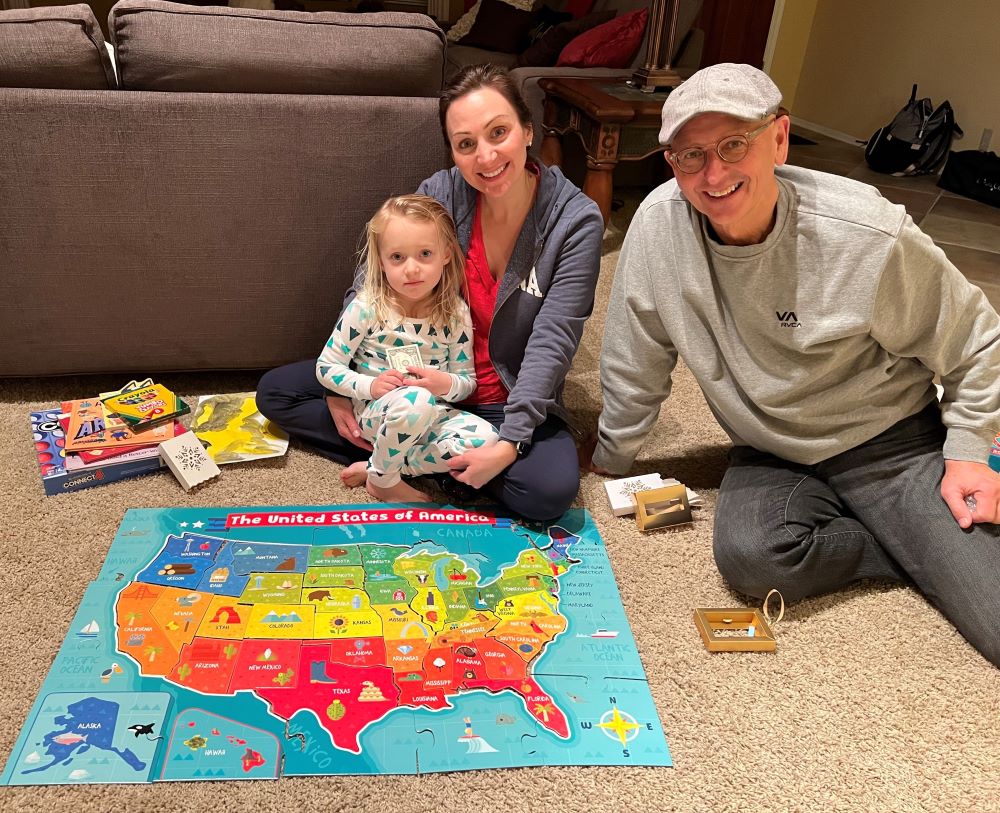 No, I haven't joined him on his miles and miles and miles of training rides. Thank goodness he's had a wonderful cadre of riding buddies, both at home and in Arizona this winter. But, like most things we do, it's been a joint effort. I supply him with an endless supply of home-made protein balls and always send him off with this: "Angels watching over you."
It's time to go.
It'll be two months and three thousand miles before I'll be there to greet him in St. Augustine, FL where he'll dip the front tire of his bicycle in the Atlantic. Just writing this brings a tear. In all the hubbub, I really haven't taken much time to think about all the missing. But I will. I will miss my wonderful partner, and I look forward to our reunion at the beach, but I'm beyond proud of him for being brave enough, strong enough, determined and focused enough, to make this happen for himself. He inspires me.
If you'd like to follow along on his adventure, he'll be updating us on Instagram: ricks_ride23
May we follow his example and make our dreams come to fruition. So,we may not be tempted in the least to ride a bicycle and camp across the United States, but I bet there's something for each of us. What's calling you?
And to BF: Angels watching over you.