Life continues on the upswing here. Last week I reported on my poor and pitifulness.
Today, I noticed I felt happy. I believe noticing is a superpower, so I stopped to analyze the cause of my joy.
Causes of Joy
Here's what I came up with. Simple, yet affirming:
The sun is out today in all her glory.
I played pickleball this morning, which was physical exercise and social activity, drenched in sunshine.
After pickleball, I went to lunch with my new friend.
Socialization + Sunshine + Exercise = Joyfulness
Much has been written about the correlation between human connection and happiness. If you have twelve minutes to spare, watch this TED Talk. It's well worth the time.
I was unusually slow to find friends here. Partly because I was sick, partly because I have my little four-year-old friend to hang with, and partly because that's just how it worked, I guess. But today, as I sat at a table outside in the sunshine, across from my new friend, telling stories and becoming acquainted, my heart lifted.
Oh, and about that four-year-old friend, I strongly believe everyone should have one. I'd even go so far as to say, if I could give one gift to everyone in the Universe, it would be a four-year-old-friend. But know this, you will never get to be the teacher when you play school. She is likely to scold you when you attach her little brother's car seat incorrectly, and she will tell on you for drinking wine. And she will absolutely be the most delightful, chatty, creative friend you will ever have.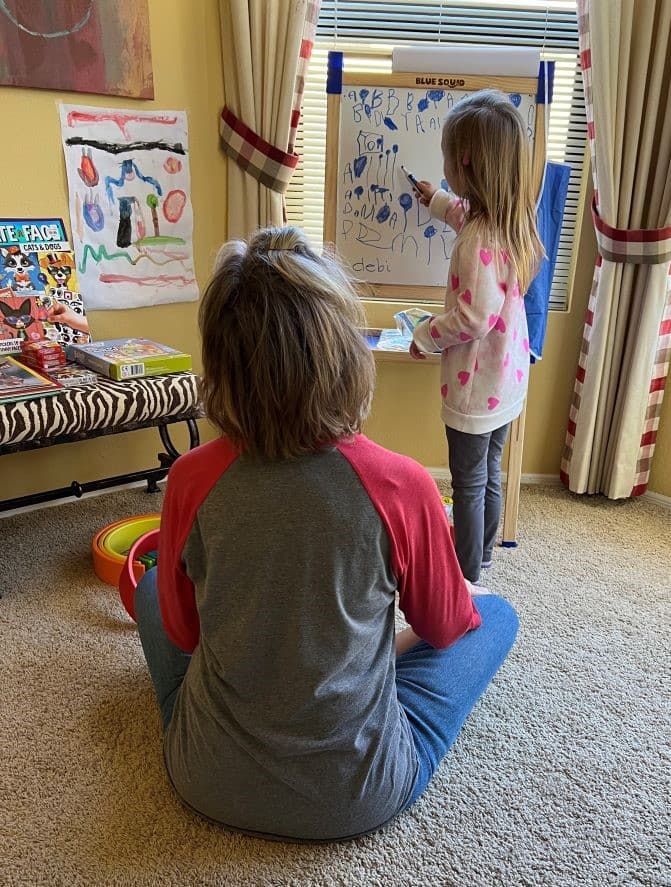 Here's to joyful moments, noticing, and following bliss.
"Follow your bliss and the universe will open doors for you where there were only walls."

― Joseph Campbell
Now, if you choose, hop on down to the comments section and share what brings you instant joy.