When we celebrated BF's seventieth birthday this past November, he declared his seventies to be a redo of his twenties. He vowed to revisit all the things he had a desire to do in his twenties, but wasn't allowed, couldn't afford, didn't think he had the time for, or seemed irresponsible. The things he didn't dare to dream for himself.
The upcoming decade spelled opportunity.
He was speaking my love language and though sixty-six is the new twenty-six doesn't have quite the ring, I jumped onboard. These were coattails on which I could fly.
As per his usual, he started small. You know, pedaling a bicycle from the Pacific to the Atlantic. Then we took a real vacation together in St. Augustine and I introduced him to how I'd been living while he rode that last thousand miles, my interpretation of our twenties. And let me tell you, he took to it like a duck to water. Pool water. Ocean water. Water turned into wine. You get the picture.
Manicures, Pedicures, and Tattoos
Yup, together, we got one of each. BF keeps a running bucket list which included a spa mani-pedi, and a possible tattoo. I can tell you the mani-pedi was much less painful than the tattoo.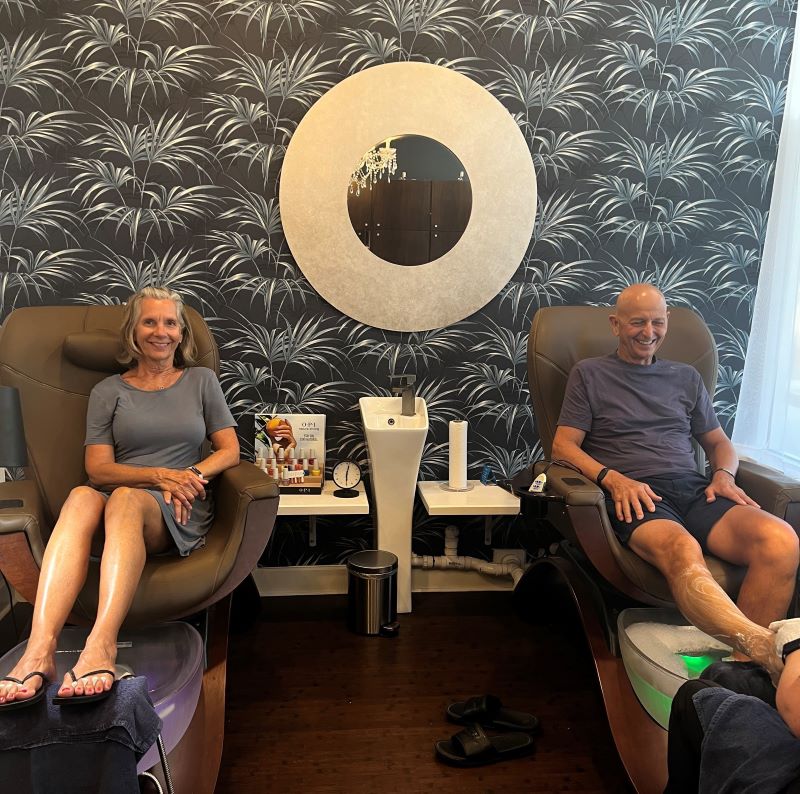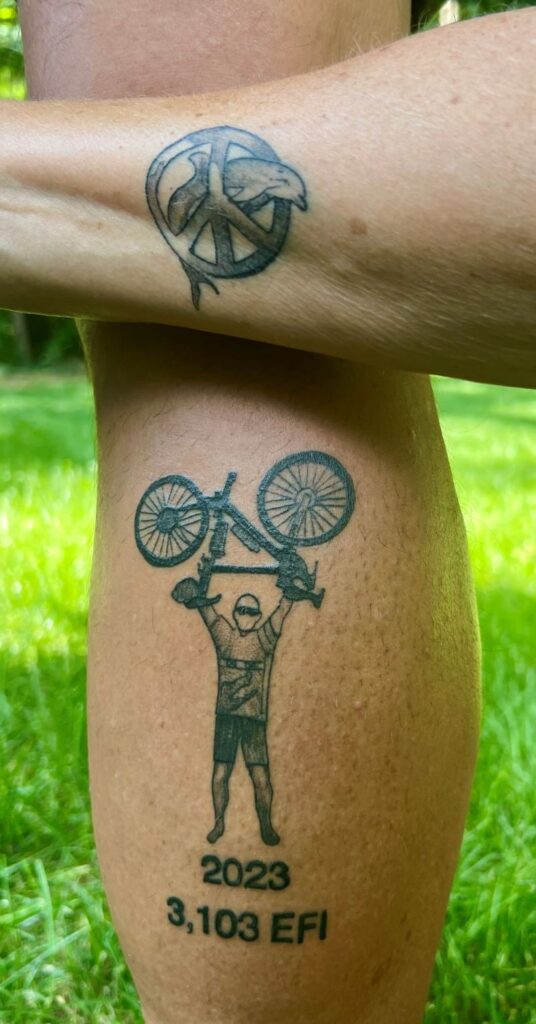 We were sitting on the balcony of an historic building overlooking the Intracoastal Waterway in St. Augustine when we decided to call Ralph, the tattoo artist our manicurist recommended, at It's A Fine Line Tattoo to schedule an appointment. Scheduled for the following day at 1:00, we spent every available moment researching designs.
I have wanted a peace sign for years and somehow wanted to incorporate a dolphin which symbolizes playfulness and fun, cooperation, protection, joy, and you guessed it, peace. There is nothing that makes my day like a dolphin sighting at the beach. BF wanted a trophy. Apparently, there were no participation trophies back in his day and he's never been awarded one. As a pattern, he used the snapshot taken by Chicago Daughter, who was there for his arrival in St. Augustine. He now proudly wears his trophy on the calf that helped him peddle the distance.
What Timeline? Besides, It's on the Way Home
I'm often challenged regarding my sense of what's "on the way home." More than an actual bucket list, I've envisioned a life free to swerve and bend the map and the calendar for stops at beaches, cute mountain towns, hikes, and retreat centers.
Recently, Denver Daughter attended a writing retreat at The Art of Living Center in Boone, North Carolina, and simply said, "You guys would love it there."
Spoiler: We loved it there!
BF questioned the notion of needing a retreat after enjoying a beach vacation, but I reminded him it was on the way home and Boone, NC was a place we vowed to visit again, sixteen or so years ago, when we pulled off the Blue Ridge Parkway in search of a CVS.
We loved the two nights we spent in a sweet Airbnb in Boone awaiting our check-in date for our Couples Wellness Escape. It was just a short walk from the Appalachian State campus, where the scenery is mountainous and the climate is temperate rainforest. The air is crisp and clean and the vibe is young, open-minded, artsy, and backwoods in a hippie way. We dug through BF's perfectly packed car to retrieve extra sweatshirts and enjoyed a full day of exploring, to the tune of over 20,000 steps. Uphill.
Retreating
In the spirit of Twenty Is the New Seventy, after a morning hike and a long, lazy lunch in Blowing Rock, we rolled onto the sprawling, bucolic campus having little idea what to expect, not knowing we were about to uncover a hidden gem.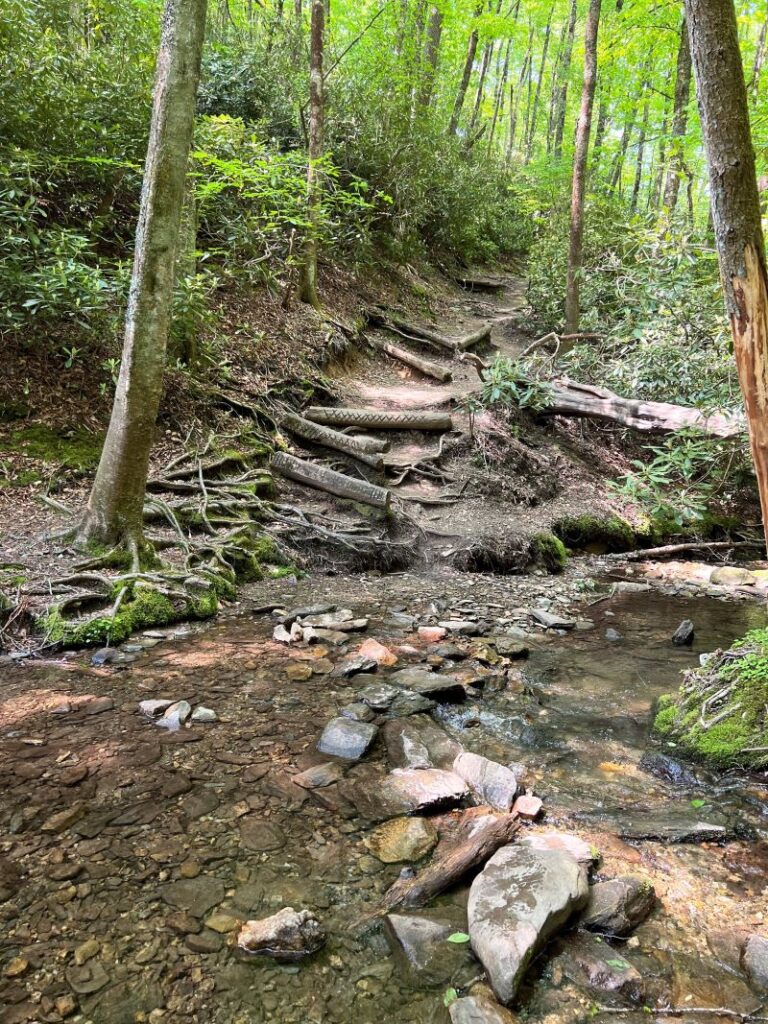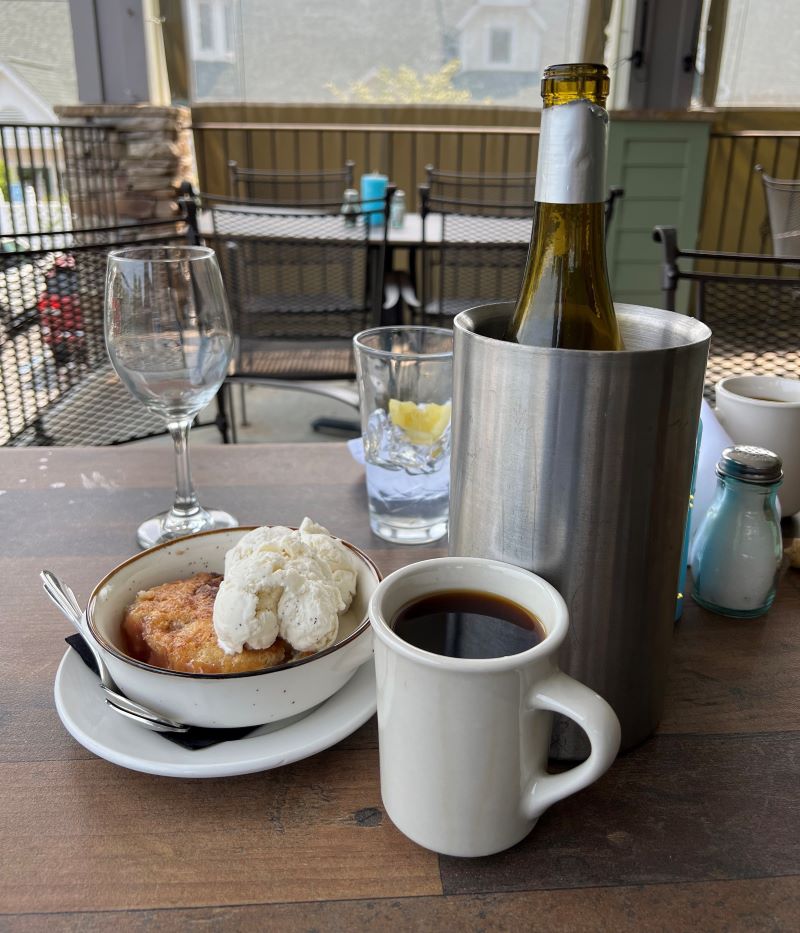 Our daily schedule included three delicious, plant-based meals, "made with love," served in a gorgeous dining hall with a wrap-around porch overlooking the Blue Ridge Mountains. Between the meals were yoga, meditation, an Ayurveda cooking class and a massage. We experienced our first ever Sound Bath, which was different in the absolute coolest sense of the word. We left excited and hoping to return.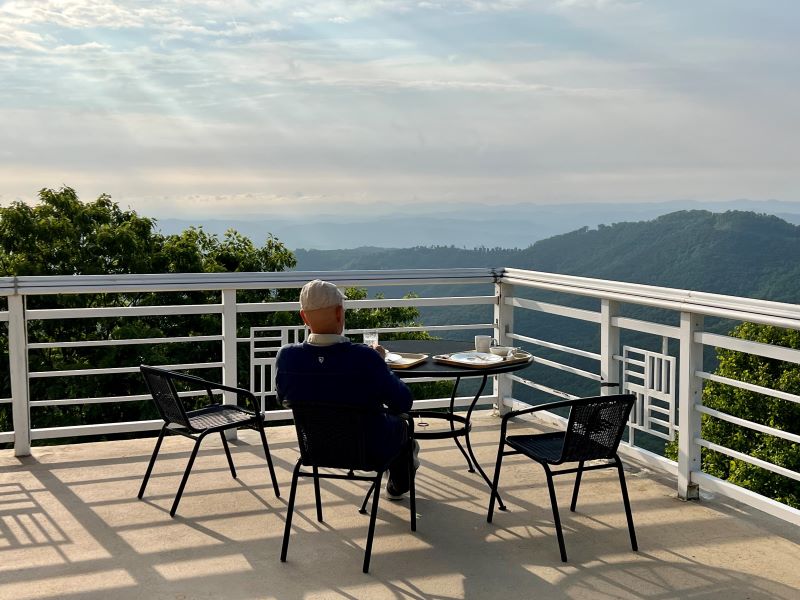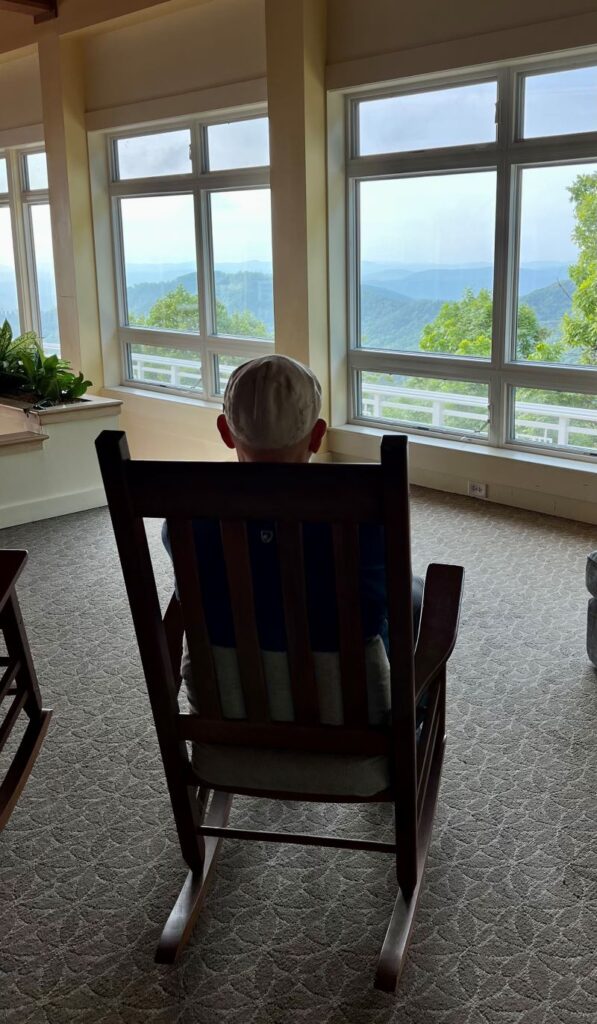 Don't get me wrong, we paid for that extra week at the beach and the Zen detour. We irritated each other and bored-snacked all the way home to a backyard that looked as if her owners had skipped the country. An outdoors that was sadly missing BF's touch.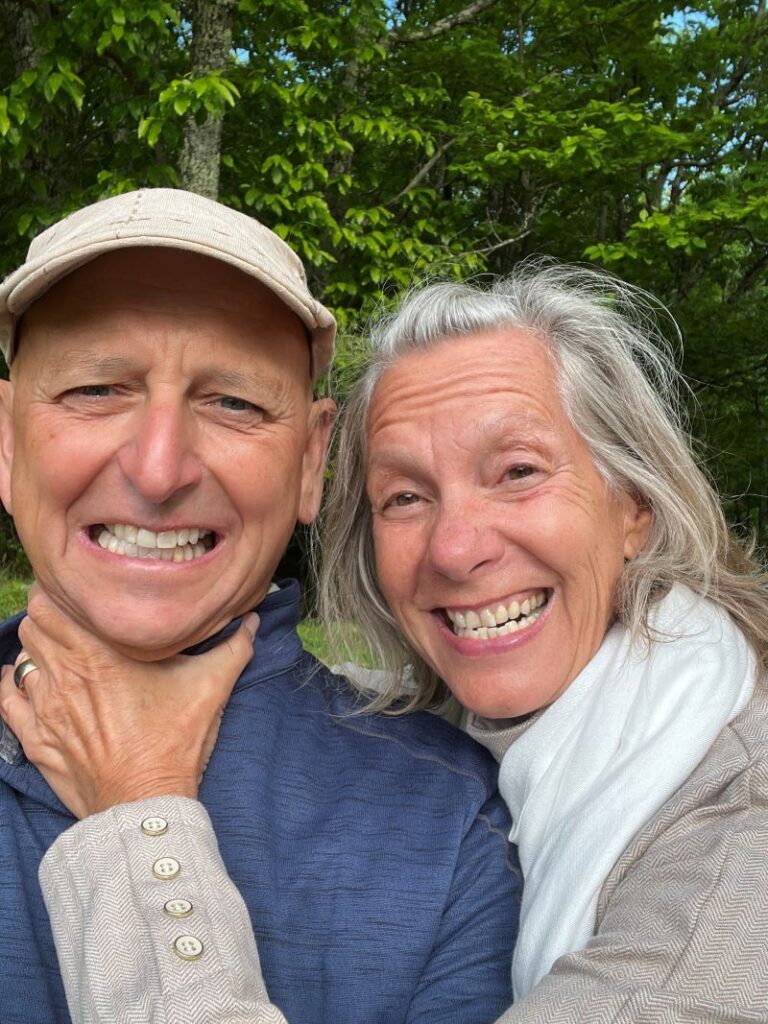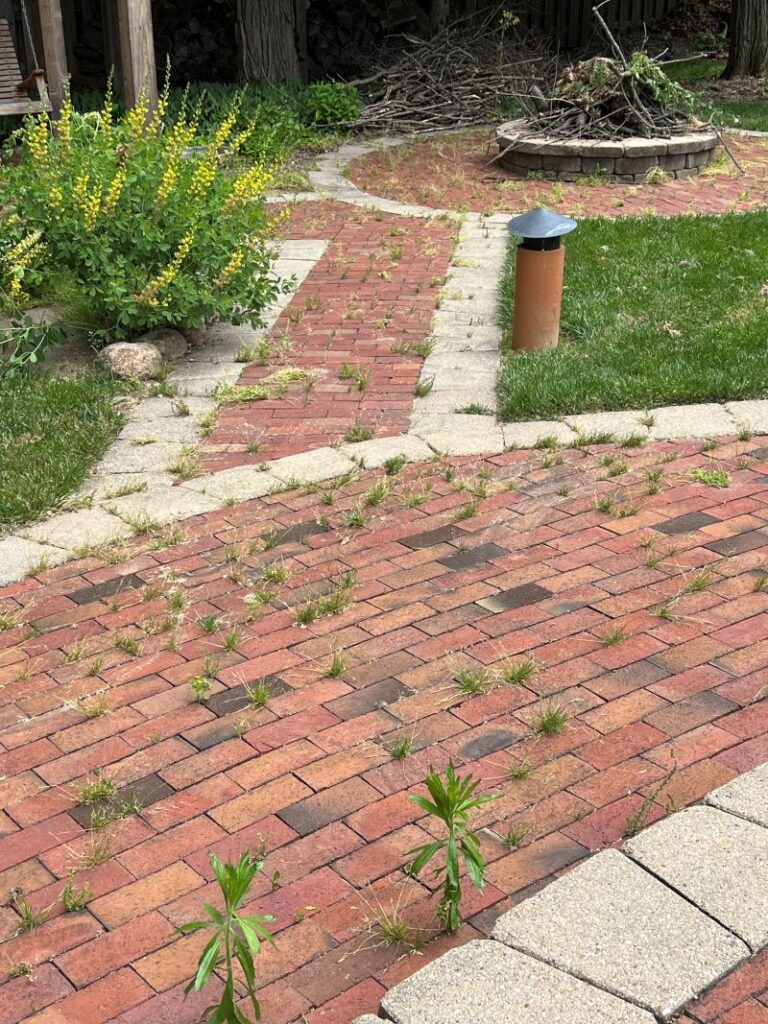 But that's okay. Between catching up with family and friends and pushing through all the stuff that will keep our bodies moving like we're in our twenties, we'll accomplish the yard work. We'll plant the pots. We'll trim and tidy. Eventually. All the while, living like we're in our twenties.