For our August meeting, my book club read Great Small Things by Jodi Picoult, which I highly recommend. I had begun to worry about my loss of focusing power, but this book broke the spell. I spent several evenings lost in the world of characters Ruth, Kennedy, and Turk. When two hours disappeared, it was like waking up from a dream, trying to figure out where I was.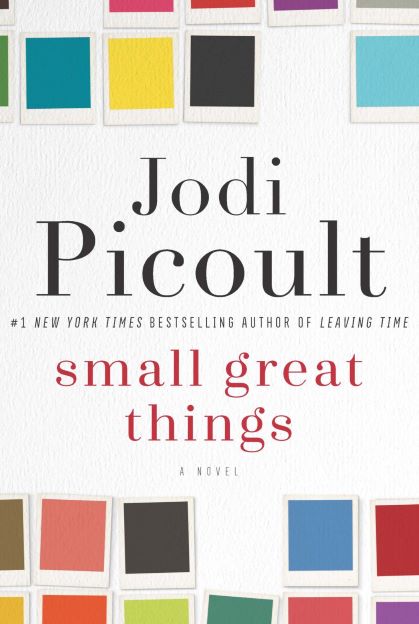 Author's Note
I believe books and people and places come to us for a reason. I believe when the student is ready the teacher will come, and books and people and places–and Author's Notes can be teachers.
Certainly, there were pieces of this story that made me question my own thoughts and behavior in regard to racism. Gave me pause. But for right here, right now, the preeminent lesson came to me from the paragraph below from the Author's Note at the back of the book.
Picoult, a white woman having written a book about racism, writes:
I expect pushback from this book. I will have people of color challenging me for choosing a topic that doesn't belong to me. I will have white people challenging me for calling them out on their racism. Believe me, I didn't write this novel because I thought it would be fun or easy. I wrote it because I believed it was the right thing to do, and because the things that make us most uncomfortable are the things that teach us what we all need to know.
Courage
How brave it is for a writer to put something out into the universe and "expect pushback." She did her research and stepped into the arena. She opened a conversation. She did a hard thing because she thought it was the right thing to do.
All this made me think about my own writing. Am I brave enough to write something expecting pushback because I know it's the right thing to do? I tend to tread lightly. Occasionally, I get fired up and write about a topic that's controversial, but I'm careful. Don't want to offend. Am I afraid of pushback?
Believing my purpose is to add a little positivity into a world that is way too dark, I contend I need to stay in my lane and leave the difficult stuff to others who are better informed. More skilled. Smarter. But I'm beginning to wonder, in the end, am I just a big, fat chicken?