By the time this posts, I'll be back to life in full swing, off Nana-ing in Phoenix. But before I even pack my suitcase, I want to take a minute to reflect on my most recent adventure.
Last week, I mused about lessons learned from my Covid adventure. I wrote, "And with that, I think I can move on."
"Not so fast," said the Universe. They call it a rebound case and BF was right there with me. Of course, I'd never ever want him to be sick, but it sure was nice to have an equal partner in my second quarantine. It was Thursday morning when we finally accepted reality and made the call to cancel on a much-anticipated family weekend in Cincinnati.
The Cincinnati fun and frivolity went right along without us, the other parents/grandparents in attendance. I must admit, this situation had great potential for an all-out self-pitying, bratty, jealous, meltdown. But I just didn't have the energy for it.
Snow Day
Instead, miraculously, we looked at this found weekend at home, calendar cleared, and determined to tap into a snow-day vibe. We hosted a four-day Splendor tournament for two. We snuck out to the drive-up window of Ritter's Ice Cream and bought a quart of butter pecan and another of vanilla. We popped popcorn and watched The Graduate and The Godfather. (I'll explain these choices in a later post.)
We continued our campout in the upstairs bedroom, where we each had our own queen bed and could visit one another to watch The Great British Baking Show or do Wordle on our laptops. We ate well, grateful for a well-stocked fridge and pantry.
Between sneezes and naps, we experienced joy. The kind of joy I'm reading about in our September book club book: The Book of Joy. The inner joy that doesn't depend upon exterior circumstances. The kind of joy I hope I can keep with me as I return to normal life.
This Wednesday, September 7th, 2022, I took a morning walk. Under normal circumstances, this would not be noteworthy, but this day, it was. Me feeling well again, while still operating in the land of extending healing grace to my body.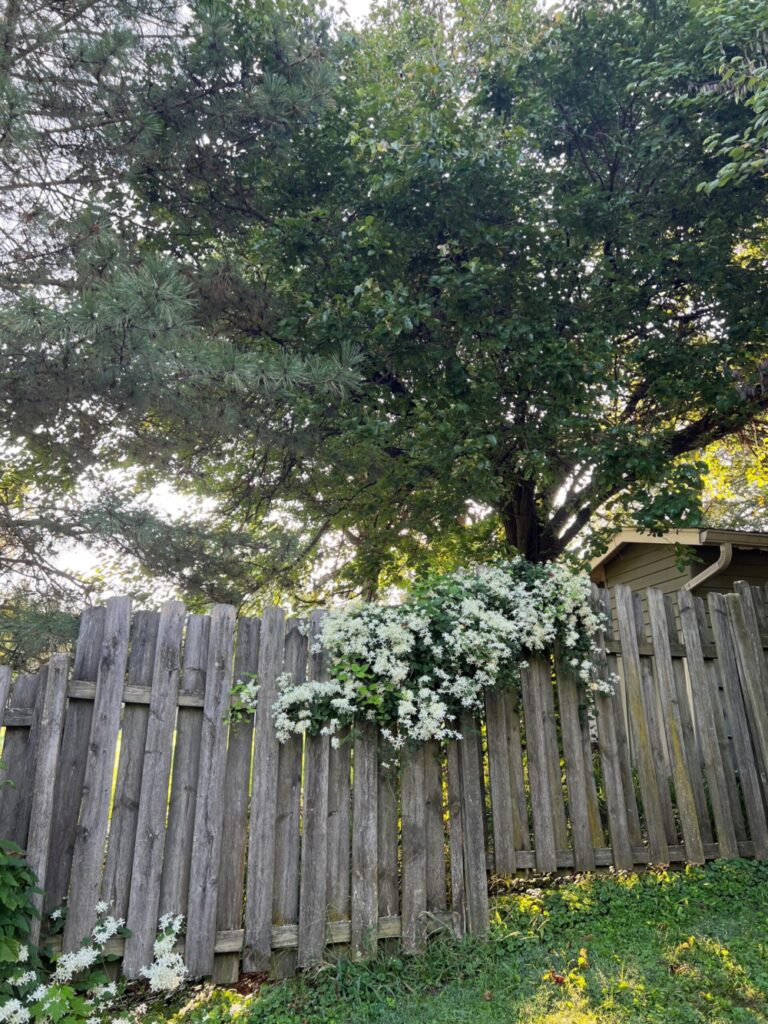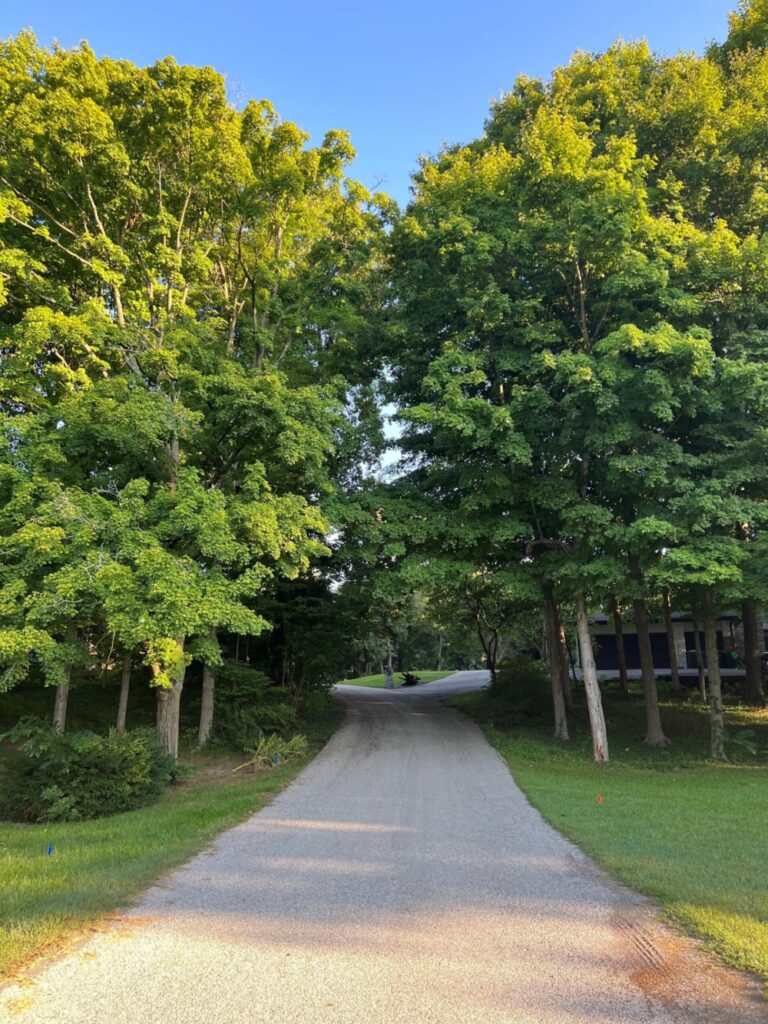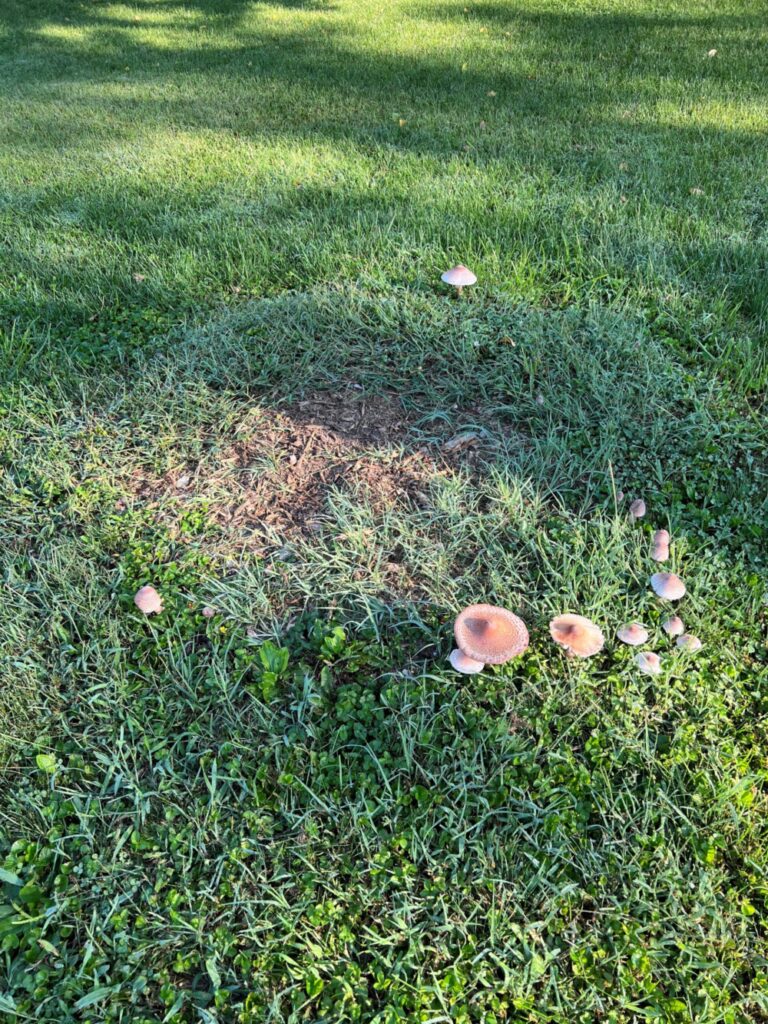 I did not walk to elevate my step count. I did not walk to get to someplace. I did not walk fast. I had no real plan when I took off out the back door. I was alone. All of this left me open to notice. Feel. Experience. Appreciate.
I Appreciated
Sunshine and lack of humidity.
The ever-so slight hint that sweater weather is on the horizon.
My body welcome to moving again.
The sweetness of being outside.
The break from counting steps.
Allowing slow.
The way my neighborhood is constantly on the fix.
Beautiful landscaping.
A "Be Kind" sign.
Not allowing a certain flag to irritate me.
The sounds of birds, a mower, and the tearing off of old siding.
A garden with brown corn stalks and orange pumpkins large enough to see from the street.
People on the move: Sale Pending.
A friend waved and excitedly called to me across a yard: "We're going ziplining for the first time! I feel queasy in my stomach every time I think about it!" She put both hands on her belly, grinning. I walked on thinking how much I love the spirit of this sixty-something, ziplining, friend of mine.
Over the past weeks, I've missed all this. The missing leads to noticing and the noticing of the noticing leads to joy. The Book of Joy kind of joy.