This past week, I've been off Nana-ing with the Arizona grandkids and it has me thinking about life as a Nana. I used to be a little jealous of my friend whose grands gather at her house every Wednesday for Family Dinner. It's hard not to envy her opportunity for consistency in their lives and the weekly cousin time they enjoy. 
I, on the other hand, grab weeks here and there to satiate with Nana time. We were fortunate enough to spend a chunk of the last two winters in Florida near our Lily in sort of a pretend "I live near you."
Cousin Time
The absolute highlight of this past winter was when Adi visited and we had a short, but so much fun, cousin time. Sadly, most of their playdates have been shy, awkward, encounters via FaceTime. But this year our two girls got to go to the beach together and dig a deep hole in the sand with Grandpa and play hide and seek and run and squeal in Nana's rented condo. They loved it and I loved it even more.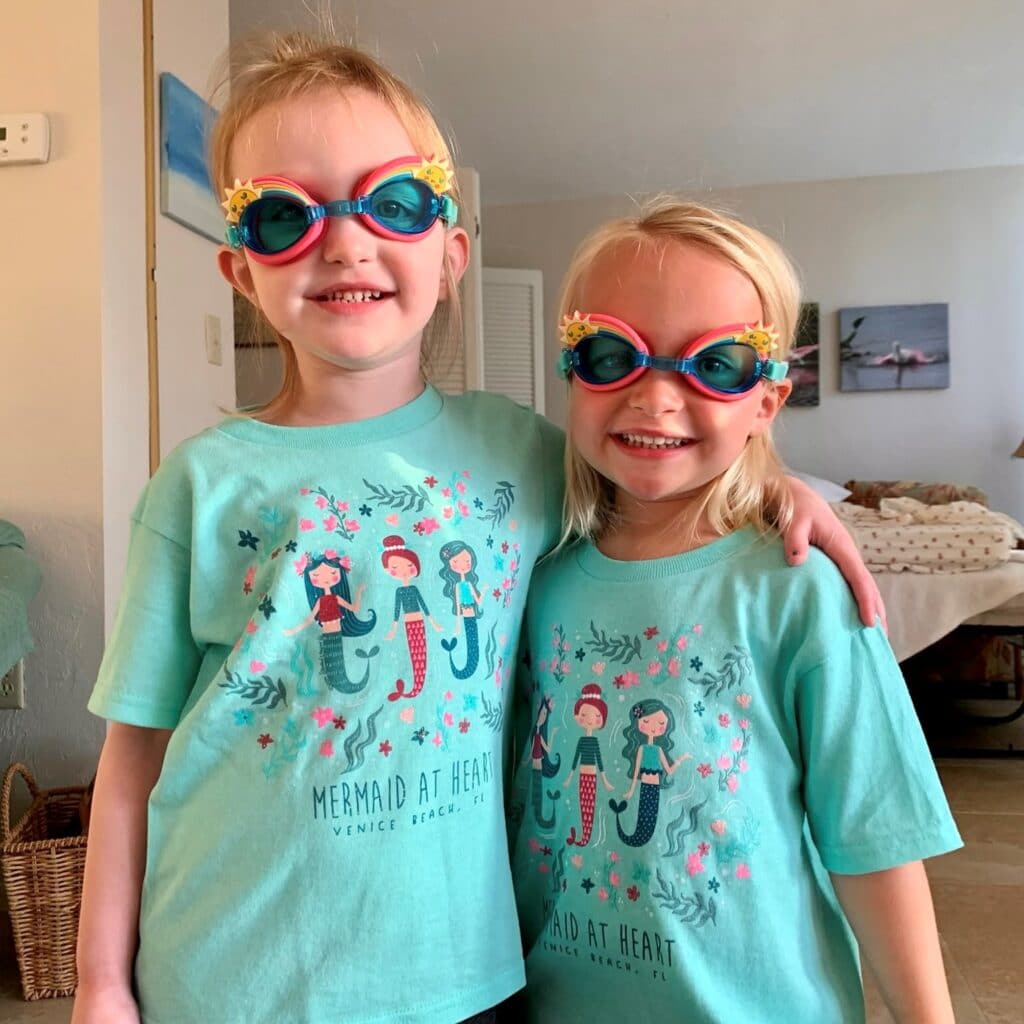 My intention for last week was simply to spend major bonding time with Adi and Ben. Benjamin is 5 months old, and this is only the second time I've ever seen him. I panic sometimes that our physical distance will permanently hamper our relationship, but by Day Two of this visit, every time he saw us, Ben's precious face and bright eyes lit up in recognition, and he kicked his arms and legs in excitement, just as I hoped for.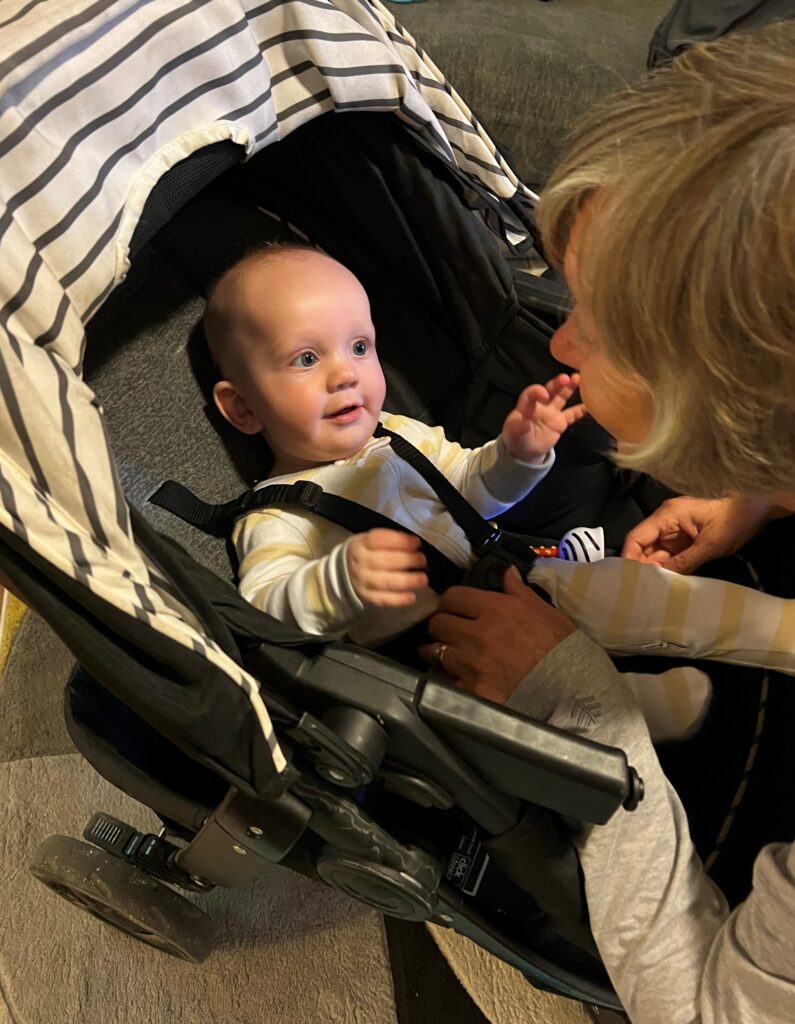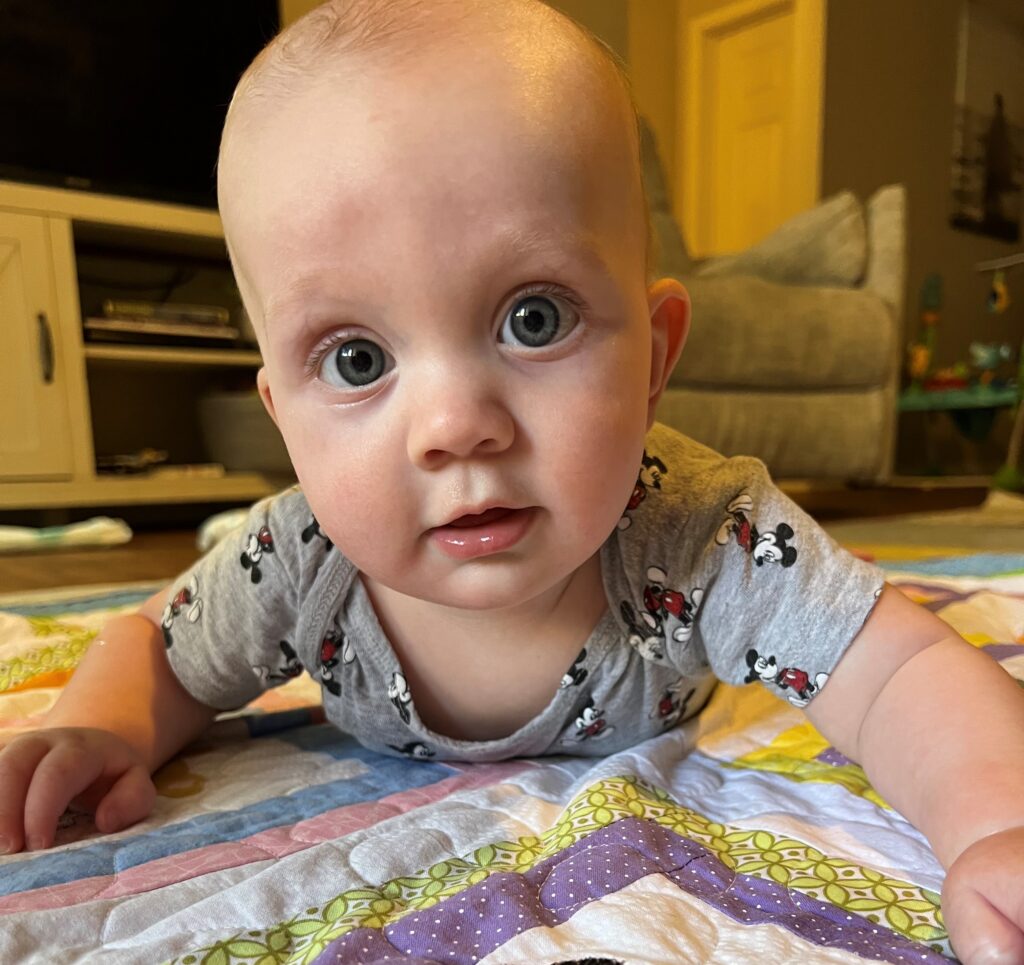 Ditch the Parents
As any grandparent knows, the best times are those when we get the youngins without their parents. They tend to get in the way. All winter, we had weekly playdates with Lily, and last week, we stole Adi at every opportunity and had so much fun with a sleepover. I look forward to the day when they are old enough to travel with us and we can expand our mini adventures.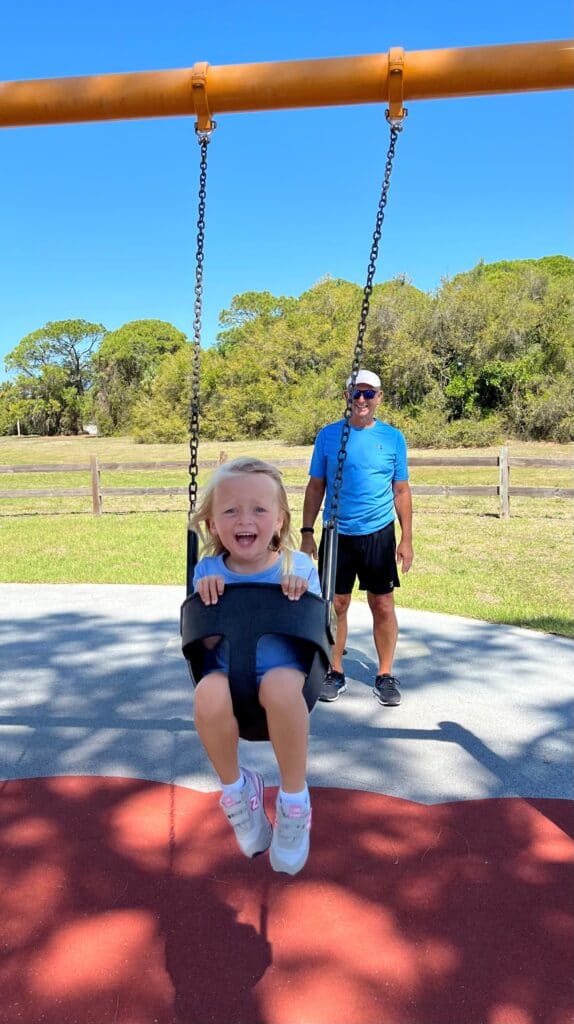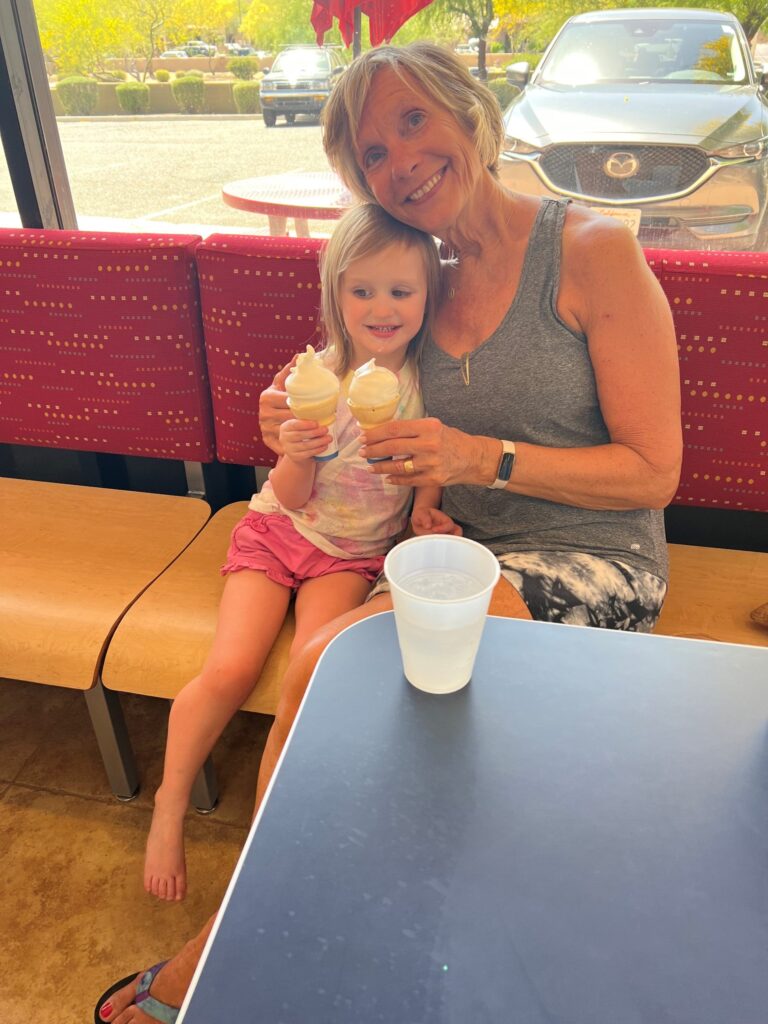 And don't think I'm not aware of the responsibility involved in adventures. We brought Adi home from the playground with a huge goose egg on her forehead which we were able to somewhat control with an ice pack sought from nearby picnickers, one of whom was a doctor and checked her for a concussion. It was scary and I awakened several times that night reliving the sight of her precious, little head falling into a concrete picnic table as she ran full speed, tripping into it.
As a nana, I always hope to be a bubble of kindness and total acceptance in each of my grandchildren's lives. To be a respite from real-life challenges. A soft, love-filled place to land. May I host many dance parties to 1960's and 70's music. If you want to see Adi bust out her best dance moves, and Ben laugh out loud, que "I Want to Hold Your Hand." Take Lily to a drum circle and she's gonna move to the beat. And thanks to my impeccable Nana skills, both Adi and Lily can tell a mean knock-knock joke and they both love Stacey Abrams' book, Stacey's Extraordinary Words. 
Peace Out
I will probably never have a weekly family dinner with my grandchildren, but I will make the most of it when we are together. Years ago, our kids gifted me with a gold, peace-sign necklace that I never take off. All the kids play with it when they sit on my lap and I've taught them to sign with their little fingers and say, "peace out! "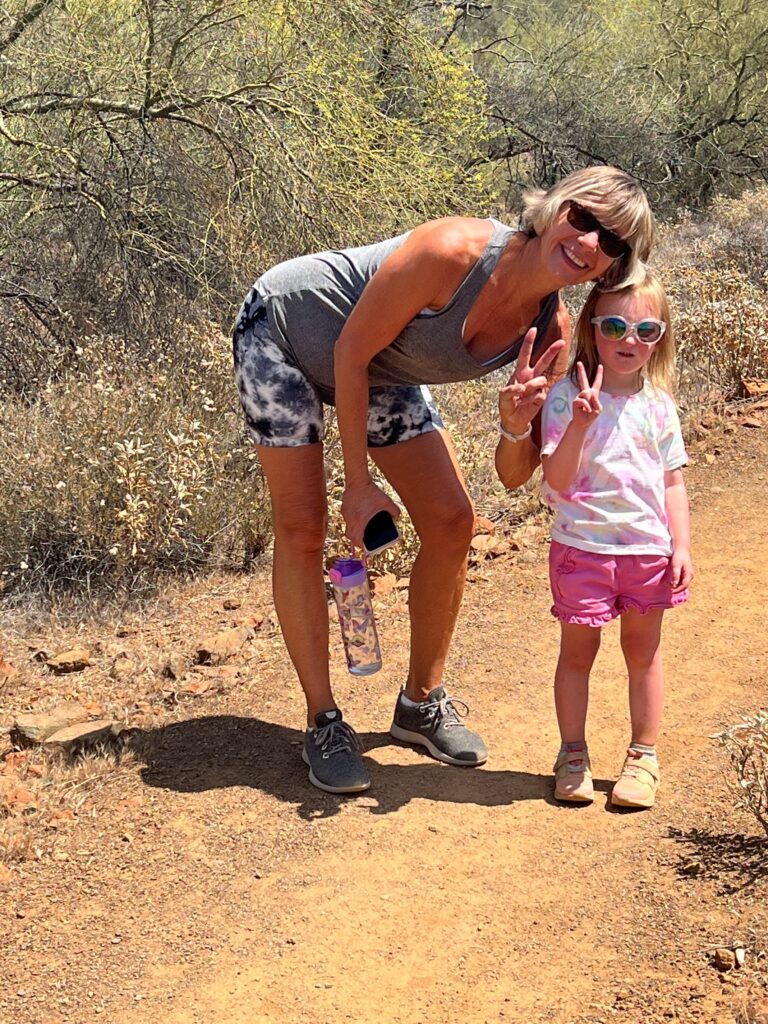 It's important for me to acknowledge how important my time is with them, so when we're walking down a sidewalk holding hands or eating ice cream together, I stop and say, "Right here. Right now." And they say, "Life is good."
And my Nana life? It is good. Very good.