I keep telling myself I'm easing into this new year, trying to assuage my guilt for being late with writing my goals for 2022. For years, I've been adamant about taking a huge chunk of time on New Year's Day to pour over my journals from the previous year, reflect, and formalize the intentions I've been drafting in my head for weeks.
I choose guiding words for the year and write a mantra. You see, journaling, writing goals, making lists, dreaming about the future—in my thinking—ranks right up there with kissing. Well, almost. Anyway, I love it. For the most part, I don't dwell on my pontification again until the following New Year's Day. It's enlightening to read what I was thinking twelve months prior, and surprising how much my words guide my experience.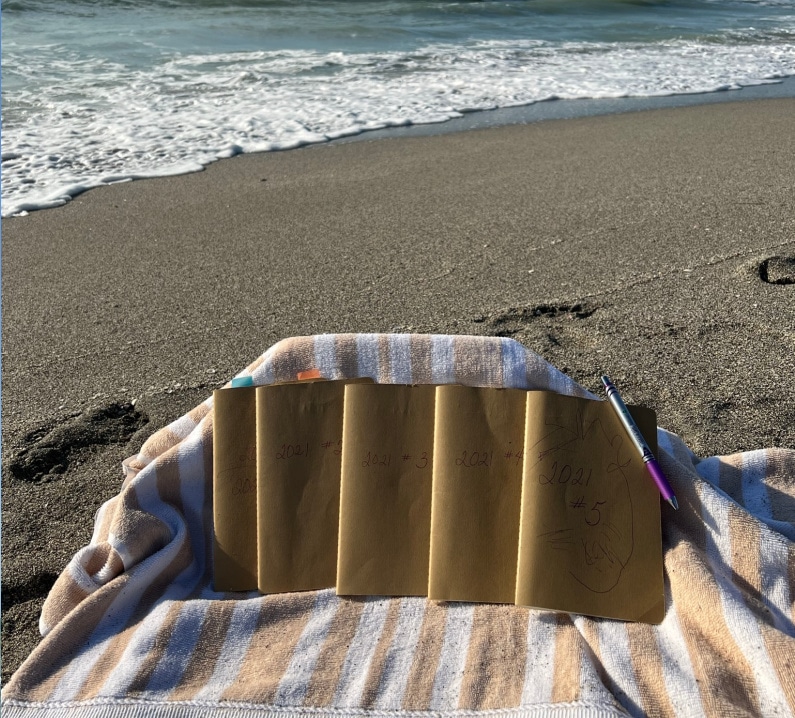 Last year, I was excited about stepping into Brene' Brown's arena and getting my ass kicked. My words were: Brave, Curious, and Allow. Like most, I was determined to cast off the energy of 2020.
My mantra: "As I allow the Universe to use me, may I be open, curious, and brave."
Daily Inspiration
The book I chose for my daily inspiration was Journey to the Heart by Melody Beattie, which I highly recommend.
If there's anything 2021 taught me, it is to allow. Allow the Universe her timing. Did I not ask for that very thing in my list of words and mantra? But I was really thinking of allowing the Universe to clean up things here on Planet Earth and find me something worthwhile and fun to do—a little faster—and I spent way too much time being antsy and angry.
Words For 2022
This year is different. I wasn't even at home on New Year's Day, 2022. I was here in Florida with BF feathering our nest where we'll be enjoying the sunshine for the next three months. We flew kites on the beach with sweet Lily and celebrated her third birthday with a chocolate cake from Winn Dixie.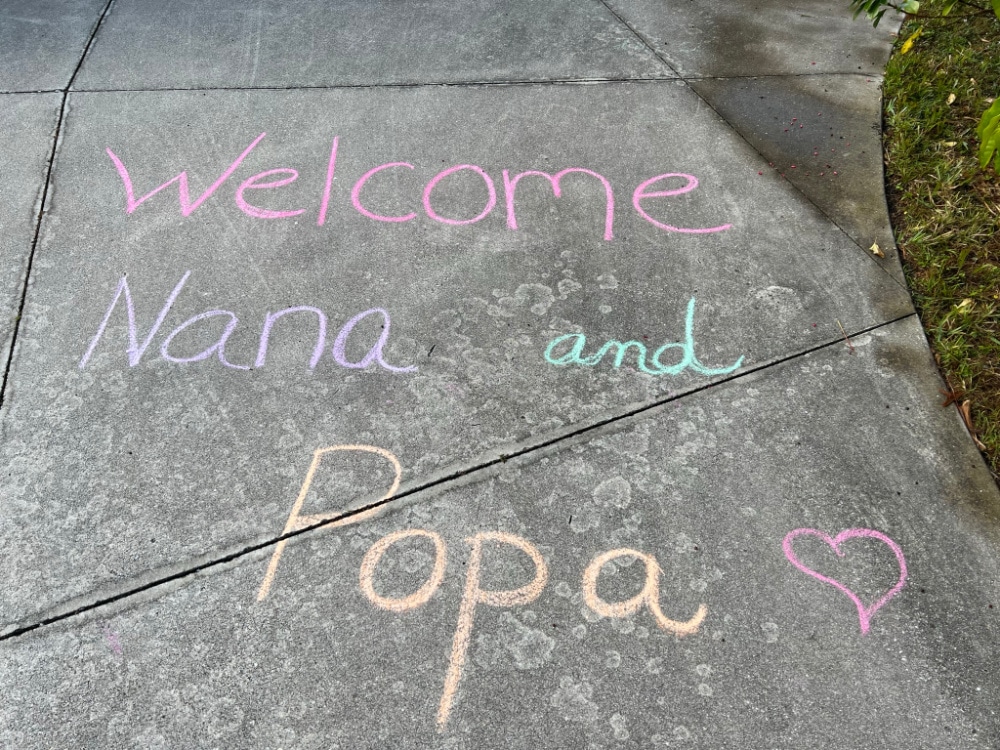 My words for this year: Joy and fun
Mantra For 2022
My mantra: Follow joy
The book I've chosen for morning inspiration: Now is where God Lives; A Year of Nested Meditations to Delight the Mind and Awaken the Soul by Kevin Anderson. (Yes please, I'll have my mind delighted with inspirational word plays.) Spending even one second beating myself up for not completing my goal ritual "on time" is ridiculous and I want to stop that nonsense. May I be present for the joy and stop worrying about stupid stuff.
Amen.