I live six miles from the house I grew up in. I've never been a permanent resident of a state other than Indiana. This is puzzling. I've pined for the grand adventure of moving cross country. To live in Europe or on a faraway island. To learn a second language. Assimilate to a new culture. But I never did. 
There are some advantages, I must admit, to sticking around Johnson County–-like my experience this week. Joni and I hadn't seen each other for forty-some years. Until yesterday when we met for lunch.
Maggie and May
We hugged before sitting down at our table on the patio at Vino Villa where I studied her face and had this overwhelming sense that we could be our moms, Maggie and May, who were friends when we were little girls. We each carry striking similarities. Joni was my middle sister's age, and she became one of our chosen sisters. I couldn't stop thinking how happy our matriarchs would be to see us together, and wishing they were with us. I don't know, maybe they were there with us. I felt them. 
Our conversation went back and forth between introducing one another to our current lives and the deep history we shared. She remembers my house, the church parsonage, as a place of calm, a place where she felt at home, welcomed and loved. And my mom as a person of calm.
The Nurse and Her Cap
I remember her house and her mom as way more fascinating than mine. May was a nurse who wore a white uniform with a cool cap and white hose and shoes. Exotic. And she told great stories. Like when her husband surprised her with a mystery trip, telling her only to "take comfortable walking shoes." I can hear her voice and her laugh as she explained how, assuming they were going camping, she found herself sightseeing our nation's capital in her gardening shoes. As horrifying as the tale was in regard to the shoes, I've always dreamed of a man sweeping me away on a surprise vacation.
I didn't remember her dad was a plumber. Or a musician. Or that he had a military background. Only that there was a male, parental presence in her home with a cool name, Ted. And there were her three older brothers. I remember being in her kitchen watching her mom cook something when the oldest came sweeping in the back door; James Dean had arrived. 
Character and Setting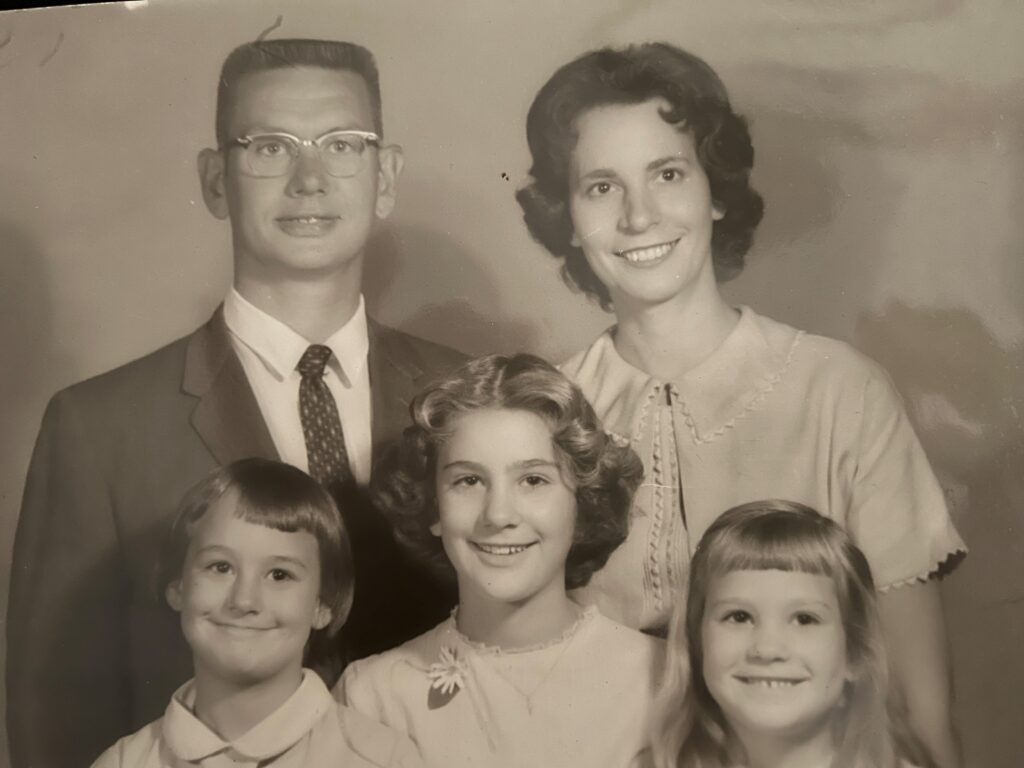 As I walked home from our luncheon, I had this sense that I'd been somewhere else. Someplace comforting. Distant yet familiar. Like I was pulling myself out of the pages of a masterfully written book with characters and a setting with which I'd fallen in love. Found treasure.
In fact, I had been somewhere else. In the past. My past.
My memory is a pump that needs priming and I felt grateful to have whiled away the afternoon seeped in my childhood. There we sat, just six miles from the houses in which we had visited each other as little girls, looking like our mothers, remembering. What a gift. What a grand adventure.